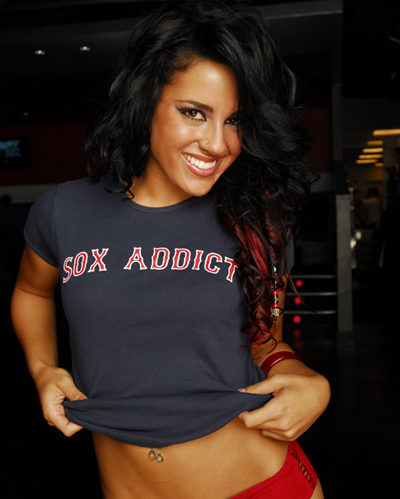 Just as I was pulling the cap off another Bud Light tallboy, insisting to anyone who'd bother listening that the Sox' two-game streak would likely end this morning, the Daisuke Matsuzaka who handled the Phillies last May showed up, throwing seven innings of one-hit ball. Also, the bats returned. To the tune of nine runs.
And, yeah, the apparently belted-by-gamma-rays Lowrie was in the thick of it again, getting four hits and no doubt sending Scutaro on a late afternoon journey to Target for some of those fancy ass-sparing oval pillows. Which make the bench that much comfier.
So we're at 5-10. Riding a three game win streak and just 4.5 games from first place. Jed Lowrie has more home runs than Adrian Gonzalez. Josh Beckett has more wins than Jon Lester, and almost half his ERA. And "Man, I hope Varitek's catching today" has become a familiar refrain.
In other words, I have no idea what the f$%k is going on. But I like what I see these days.