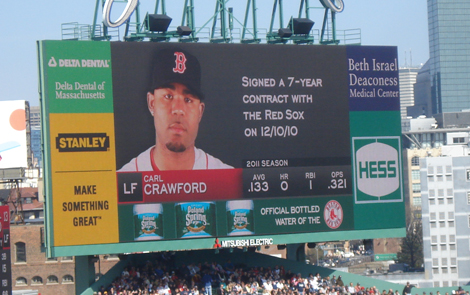 There are always going to be those moments that make you ridiculously happy to be a Red Sox fan.
The standing ovation that the Fenway crowd gave Carl Crawford after his double in the sixth yesterday was one such moment.
"It felt good," Crawford said. "Fans were really supportive. Teammates have been supportive. Everybody around me has been supportive. It felt real good to feel the support like that."
See? It does make a difference.
Well played, fellow Sox fans. Well played.
UPDATE: Speaking of Crawford, he's the subject of tonight's E:60 on ESPN at 7:00pm ET. Here's the preview clip: