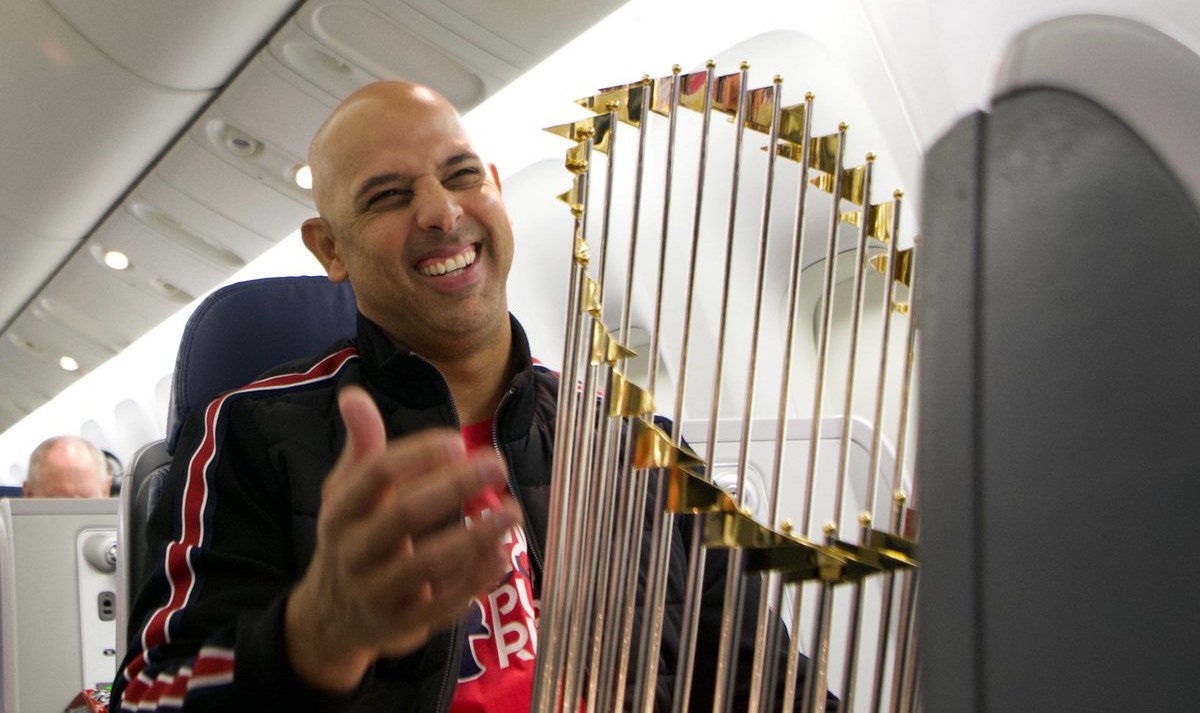 Another Opening Day has come and gone and the Red Sox took the loss. Not just a loss, but a really flaccid, boring kinda loss, boasting just two hits for the good guys and a couple costly errors. Also, it was balls-out cold, which really has no bearing on anything other than to say I need to start watching April games inside the house, not out back in my "man shed" constructed of old Coors Light boxes.
While we live in a reactionary society where something as simple as an opening day loss can be enough to trigger the clanging chimes of doom, it's important to remember that Alex Cora is playing the Long Game. Dropping the first game of the season — perhaps even the first couple series — is an essential part of lulling your competitors into a false sense of security, and even casual readers of Sun Tzu's "The Art of War" or The Autobiography of Pablo Sandoval's Jockstrap understand this. Lose a few games, let the talking heads and prognosticators cast their interests elsewhere, and then you turn things on. If the 2021 Red Sox are an afterthought by May 1, watch the fuck out. Cora and crew will be ready to roll.
Also, it's important to remember that the 2004 Red Sox dropped their season opener to Baltimore, too. So it's okay to consider yesterday's loss an homage to that team and their otherworldly achievements.
In other words, as a wise billboard once said: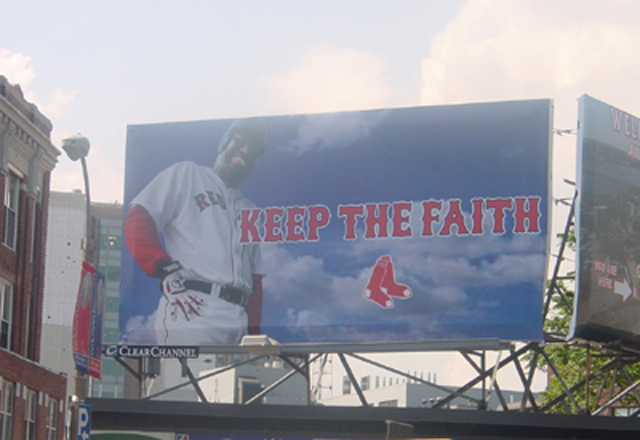 Anyway, sometimes the game takes a back seat to the human element, and that was the sole highlight of Opening Day 2021. Check Xander Bogaerts hugging Orioles first baseman Trey Mancini, who was back for the first time since 2019 after battling colon cancer, and suddenly it's all good.
Just adding to my twenty-volume list of "reasons to love Xander Bogaerts" https://t.co/vAxrFnA1uy

— Red (@SurvivingGrady) April 3, 2021
Game two this afternoon.