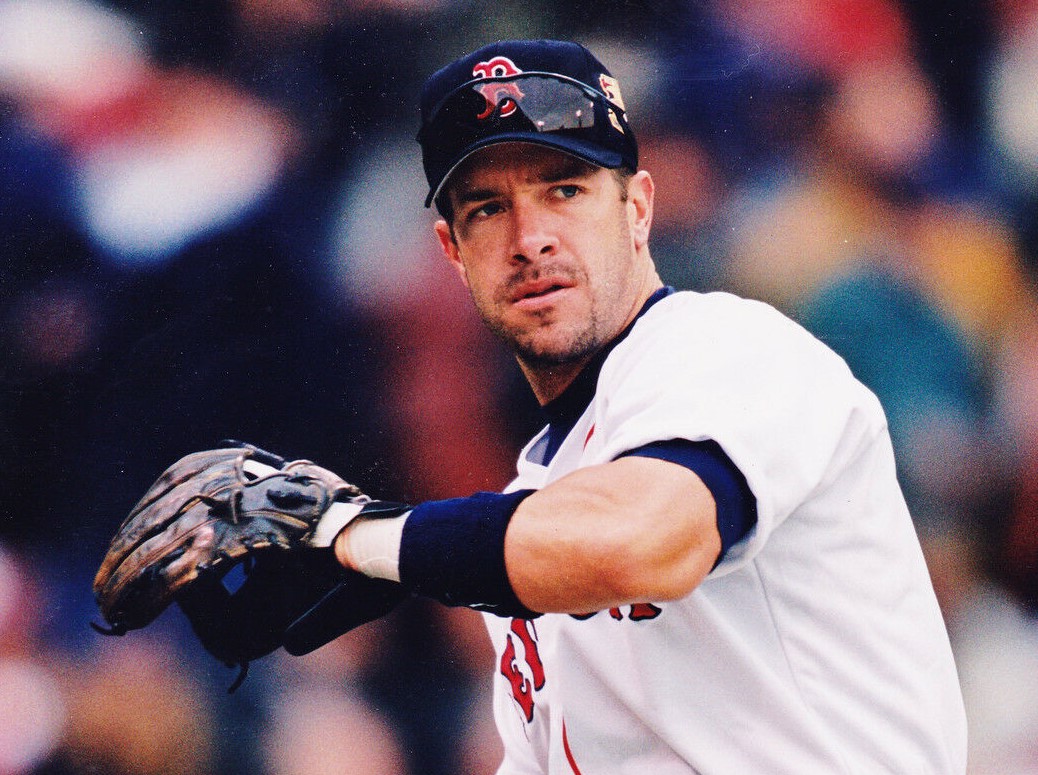 Throughout the long and illustrious history of our franchise, a lot of players have donned the Red Sox jersey, made the fabled trek from Fenway's concrete innards to its lush green field, and been forcibly removed from the Cask n Flagon. Some have become names we will never forget, others… well, did you know Marco Scutaro was once our shortstop?
One such obscure player was Mike Lansing, a utility infielder who came to the Sox from the Rockies in 2000 with little to no fanfare. Played a bit of second base, some shortstop, some third base. Then he was gone by the end of the 2001 season.
But in that time, he carved a small place for himself in Red Sox lore. During an April 4, 2001 game against the Orioles, Mike Lansing found himself playing second base in the bottom of the ninth behind Hideo Nomo, who was three outs away from a no-hitter in his first start for the Red Sox. When the second batter of the inning stepped up, he looped a shallow pop fly that looked like it was destined for that no man's land between second and center field. That's when Lansing "got on his horse" and kept the no-no alive with a crazy snag that clearly earned him a spot on Nomo's Christmas card list for life. His catch can be found at the 1:15 mark in the video below.
Ironically, Lansing was filling in at second for the injured Chris Stynes, part of a revolving door of second basemen around that time, which included the elfin Craig Grebeck (on loan from a touring production of The Lord of the Rings), Rey Sanchez and the inimitable Todd Walker.
What made this game particularly notable was another debut: it was Don Orsillo's first in his regular gig as play-by-play guy for the Red Sox on NESN. Auspicious beginnings all around, even if Lansing now runs a Chick-Fil-A in Nashville (I'm guessing).