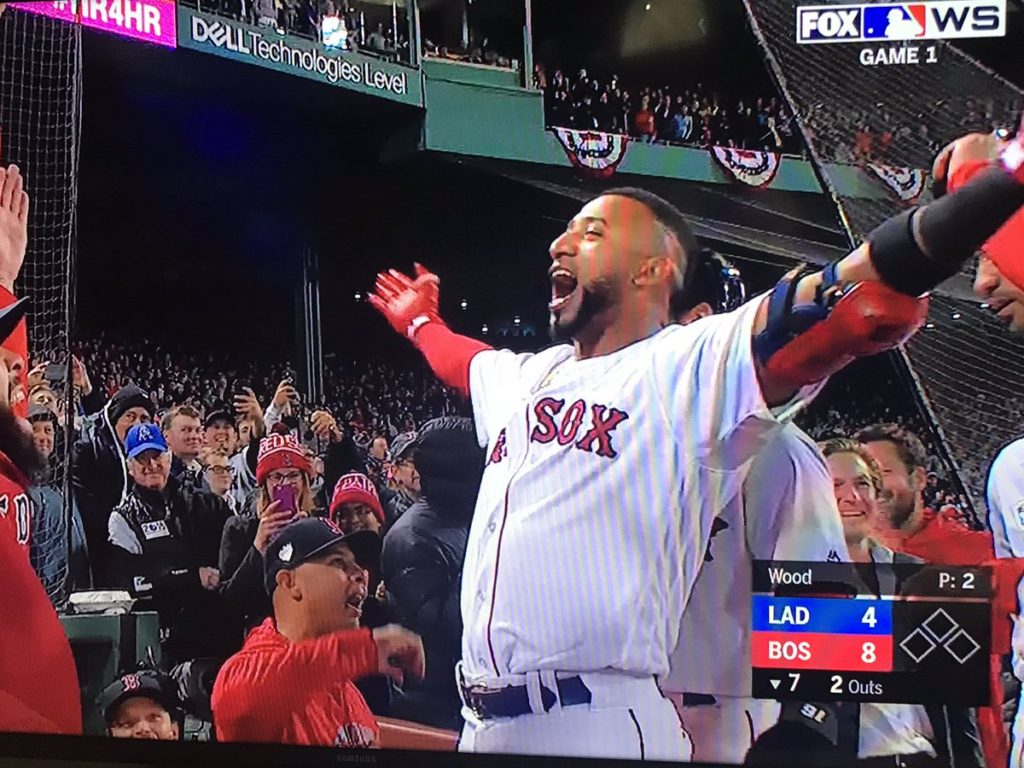 Savvy readers of this blog (yes, all eight of you) have heard this rant before. That Alex Cora didn't just fall off the turnip truck and end up on Lansdowne. The man won a World Series with the Red Sox in 2007 and the Astros in 2017 and he knows a thing or two about the game. He's a thinker and a schemer, and everything that has transpired thus far in the Red Sox' season has done so according to his design. For all we know, the stock market may rise and fall on his every whim.
So I've come to the conclusion that second guessing the man is a fool's errand, despite the fact that second guessing the manager of the Boston Red Sox is the single most popular pastime in New England. Whether you're an MIT professor or a seasoned gambler who isn't afraid to try betting on sports to earn a living, you'll never unlock the riddle wrapped in an enigma that is Alex Cora's brain.
Case in point: last night, after Rafael Devers turned in an impressive 1-for-2 showing, knocking in a run, Cora lifted him for Eduardo Nunez. Nunez, of course, had been the target of Sox fan ire due to some shaky defense in the ALDS and a generally lethargic bat. But Cora is a bonafide wizard, and he cares not for the whining of fans in the stands nor for anything that is perceptible to the naked eye. He deals in wizard vibes and astral projections. He knows that when he makes a decision, that decision is the right one. And he's got a record number of regular season wins by a Red Sox manager to back him up.
So, naturally, as I ranted and raved and pressed my bare ass to the TV screen in protest, Nunez casually strode to the plate. Then, with one swing of the bat — a swing that I have no doubt Cora saw in his mind's eye or during one of his casual jaunts into the future — he laced a three-run bomb into the Monster seats.
It pretty much sealed the game one win for the Sox, and re-affirmed Cora's status as Hogwarts' favorite son.
Obviously, for the fans, this changes everything. For the balance of the Series, I'm just gonna consider Cora above reproach. At this point, the man could stick a loaf of bread, a bear, my Aunt Bess, a cardboard cutout of Beyonce or two guys in a horse costume into tonight's line-up. And I guarantee he'd get at least three hits and an RBI from the bread.
So now we can only sit back and wonder what Cora's line-ups might look like for the rest of the World Series. Will we ever see Brock Holt again? I don't know, but I do fully expect that when we see him, he'll be hip-thrusting his way across home plate with the game-winning run. Because that's how Cora rolls. Beyond that, you can probably pencil in Nunez for three more home runs before game five, Ian Kinsler going yard for a walk-off home run in game six and David Ortiz hitting three grand slams in game seven.
And don't even bother telling me Ortiz is retired. We're talking about Alex Cora here. We can put nothing past him. Nobody beats the Wiz.