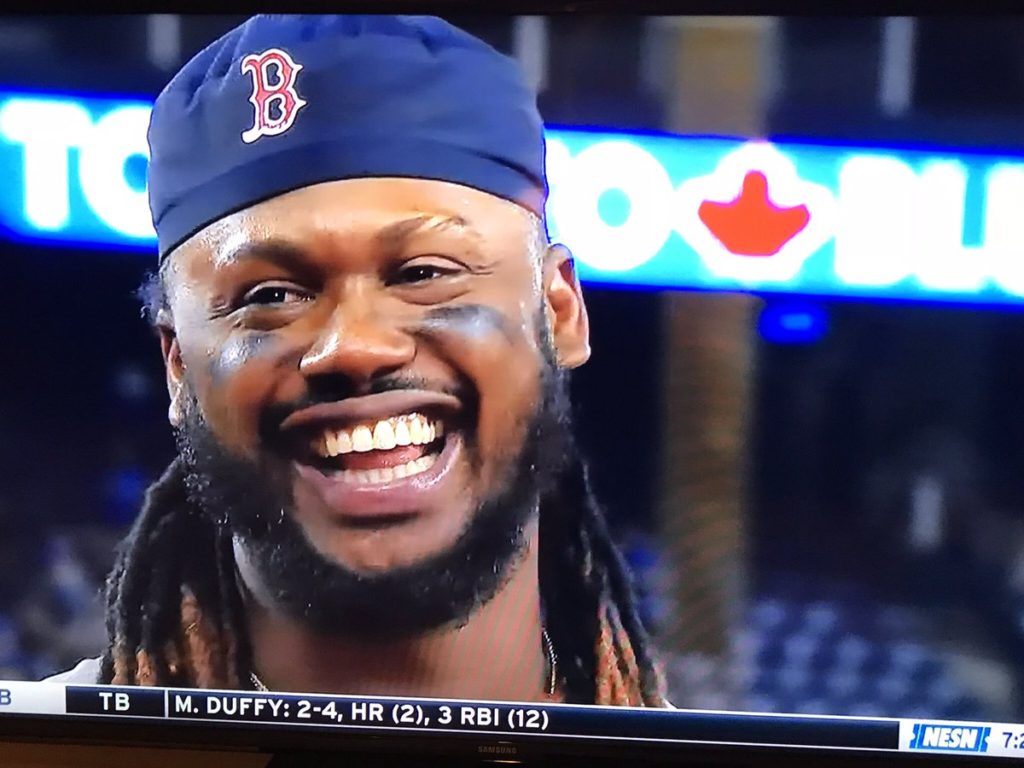 Baseball is a business. Yeah, it's also the national pastime and what separates us from filthy Communists, but it's a business. Players are property, contracts are currency, and every move a team makes must be weighed through this spectrum. When we don't like it or understand it, we can simply wave our hands in the air, exhale, "Well, it's a business," and then get back to our beers.
That's the way you have to digest today's news that the Red Sox have designated Hanley Ramirez for assignment.
When the Red Sox announced his signing a few years back, it didn't exactly have folks parading in the streets. We were basically bringing back a guy who was at one time the crown jewel of our farm system to play out the last few years of his career and possibly squeeze some more magic out of him.
When Hanley was on, he was on. And his game-winning home run to beat the Yanks at Fenway a couple years back instantly made every cent we paid worth it, at least according to me and my whiskey. When he was off… well, it could get painful.
But Hanley Ramirez's greatest value came in the form of his antics. The comic relief he provided when it seemed we needed it most. Whether mugging for the camera, dumping Gatorade on a teammate or interrupting a JBJ interview with some shirtless jumping jacks, he was the perfect amalgamation of Ortiz's "keep 'em smiling" philosophy and Manny Ramirez's trademark cluelessness. You may not want to give him Sportsbook Odds on coming up big in the clutch, but you could typically count on him to bring much-needed levity to an otherwise unwatchable blowout.
Do you keep a guy on the payroll for just that? Nope. If you did, we'd be enjoying Kevin Millar's 25th year as a member of the team. But in the post-Papi era, Hanley became the guy we could count on for a soundbyte, a laugh or for just keeping things loose.
Sometimes, on a team still seeking identity, that's worth a lot more.