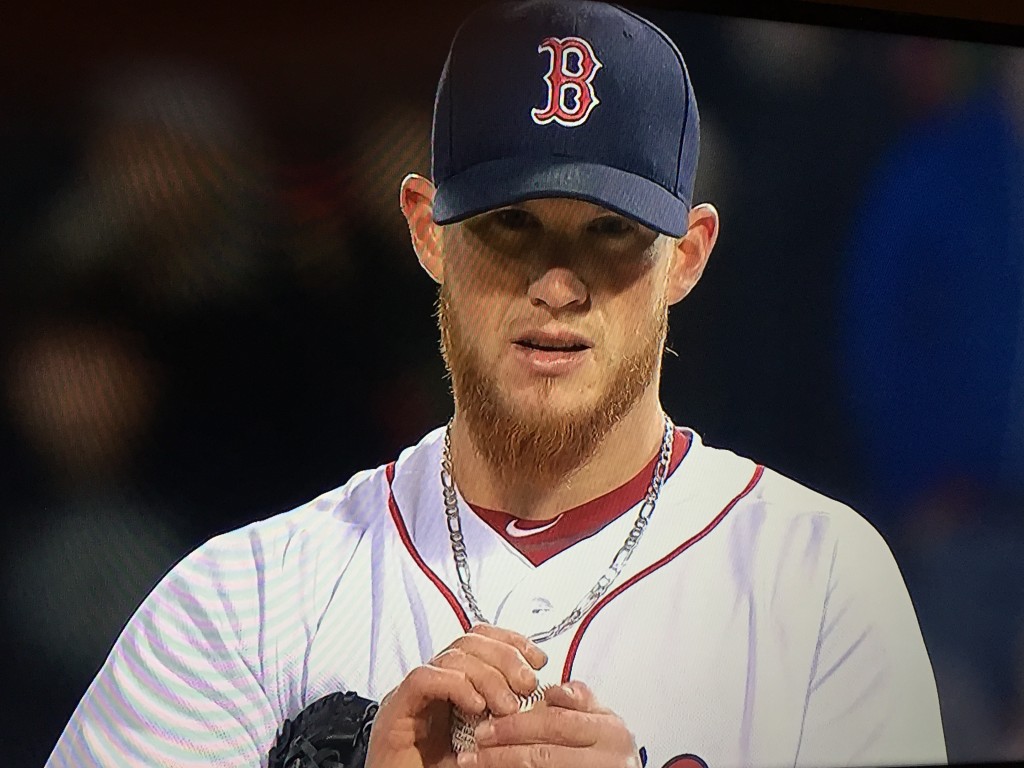 At the risk of sounding petty, I really didn't care how the Red Sox won tonight's game. I just wanted to see the Orioles' winning streak stopped and their first loss of the season recorded on our turf.
Turns out though, we got a bonus: a semi-quality start from someone not named David Price. That's right, Joe Kelly, he of the quick wit and wind-resistant hair, went a full five innings, allowing just 2 runs to give something of a boost to our starters' league-worst ERA. Perhaps more importantly, Craig Kimbrel got the Fenway monkey off his back, recovering from Monday's horrific meltdown with a three-strikeout performance to close out the win. His stuff was positively nasty, and if you don't believe how evil the slider was, just ask Manny Machado: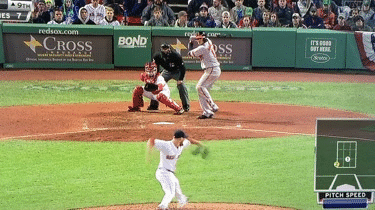 While the pitching, for once, didn't suck, I was more impressed by what I saw from the top of the order. Mookie, Pedey and X went a combined 5-for-11, knocking in 3 runs and setting the tone. If those guys catch fire simultaneously and stay consistent, there may not be too many starter-induced holes they can't dig the team out of.
For a game that honestly seemed to drag on forever, I was just happy to secure the win. Oh, and to ruin this guy's good time: