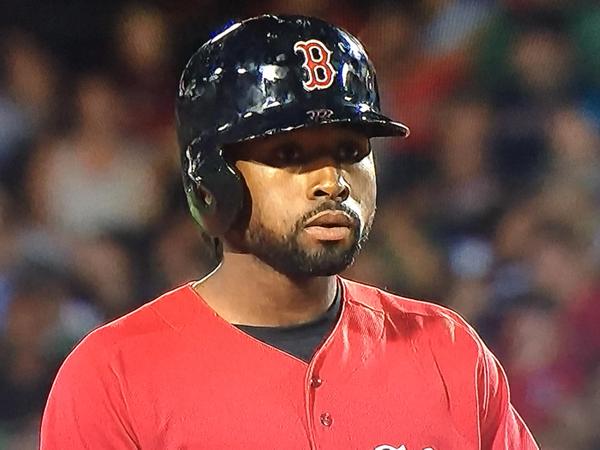 I remember last summer, after a particularly joyless, beer-soaked afternoon at Fenway, stumbling out of the park and shuffling around Yawkey Way, looking for a cool, dry place to let the inevitable hangover take grip. As I headed down Van Ness, I got caught up in the crowd watching players file out of the team parking lot.
The cars were impressive — I vividly recall Cespedes driving something the size of the Millennium Falcon — but the enthusiasm for the players (and we were roughly 1,735 games out of it by this point) was another reminder of how solid Red Sox Nation is. Despite my throbbing brain, I stopped and stood and watched the parade of millionaires.
Now despite my high blood alcohol content, I recognized this affair for what it was: guys leaving the office. On the other hand, the hundreds of kids gathered saw it as another chance to maybe possibly get an autograph. So they waved their pens and baseballs at every car that drove by, most getting nothing but a glance, some getting a wave or a thumbs up.
Then Jackie Bradley Jr. drove out in a slick white car, the missus in the passenger seat, and gave the obligatory wave. But as he turned down Yawkey, mere feet away from a cool Boylston Street getaway, he stopped the car. And parked it.
First a couple kids scooted toward the car, not sure if JBJ was pausing to set his GPS or make a Tasty Burger run. But he rolled the window down and invited them over. Soon a few more kids headed over. Then a few more. Then their parents.
Within minutes, there was a pretty sizable queue outside Jackie's car. And I sat there and watched him sign anything they handed him: caps, baseballs, scorecards. And he stayed until everyone who wanted a signature got one. Then he drove off.
It may not have seemed like much, but to the kids who scored autographs, it was everything. Yes, he could have just motored past the crowds like his teammates did. And we would have forgiven him; at the time, JBJ wasn't seeing a lot of action with Mookie's stock rising. The arrival of Castillo seemed to bring the looming threat of a return to Pawtucket.
But he stopped. And he signed. And to a guy who still recalls standing in that very spot as a young'un and being blown off by, of all people, Luis Aponte ("no English," he told us), it was impressive.
Before that moment, I was a fan of Jackie Bradley Jr., the player. Since that moment, I've been a fan of Jackie Bradley, Jr. the person.
All of which makes his sudden return to prominence more rewarding. Jackie spent most of this season with the Paw Sox, and every time Hanley Ramirez botched, misplayed or murdered a drive to left, I wondered how long one of the franchise's best defensive players would have to languish in the minors. Trades and injuries got him back up here, and he's been putting on a show ever since:
His struggles at the plate have been widely noted. But in his last seven games, Jackie's gone 10-for-25 with a home run, two triples and 6 RBIs. More importantly, he's made plays that Han Ram couldn't have made with a jetpack. Will it last forever? Who knows. But watching him light it up in the field and at the plate has been one of the few bright spots in a season that's been circling the bowl since mid-May.
Listen to sports radio enough and you'll figure JBJ isn't long for this world; that the Sox are just showcasing him and building his stock for some off-season trading. If so, well, it's just another reminder that this is a business and that's how business is conducted.
But as the curtain falls on 2015 and all eyes turn to the off-season, please put me down as saying that a Bradley/Betts/Castillo outfield would be something pretty solid to look forward to in 2016.