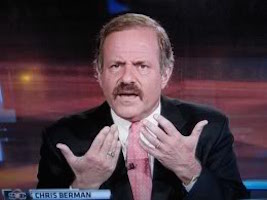 I think it's time we let the All Star break be about the actual game. The Home Run Derby, like its announcer, has run its course. When some dude with a Flock of Seagulls haircut can come within a swing of winning, all to the soundtrack of Berman repeating himself incessantly, it's time to hang it up.
The only mildly entertaining part of the event was watching the worst fielders ever to don gloves chasing the non-home run balls around that outfield like they were blindfolded. For some reason this year, they cut the camera away almost every time. So, yeah, the whole thing sucked. It's gone the way of the NBA slam dunk contest.
Personally, I'm not looking forward to the game very much either. Maybe it's time we literally take a break from baseball. Focus on reality TV or the stock market for a few days. Spend some time with the family, call an old friend, rearrange the sock drawer…anything.
After the break, we get some late games with the Angels, then on to Houston before returning to Fenway. That brings us to the trading deadline where I expect the shit to really hit the fan.