The World Champion 2013 Red Sox had the celebratory beard tug. In 2015, they've got… whatever the hell this is: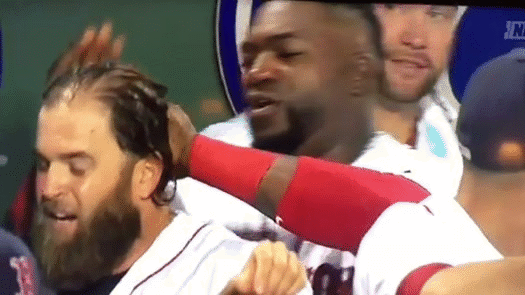 Honestly, it doesn't look like a lot of fun. And I can't imagine Papi didn't find a couple college girls and a six pack of Strohs in there. But who cares? Napoli went yard again last night, for what seemed like his 5,000th time this spring, but was probably more like his sixth or seventh.
Bottom line: this guy's ready to start making opposing pitchers wish they'd never been born. So just get us to Opening Day for christ's sake.