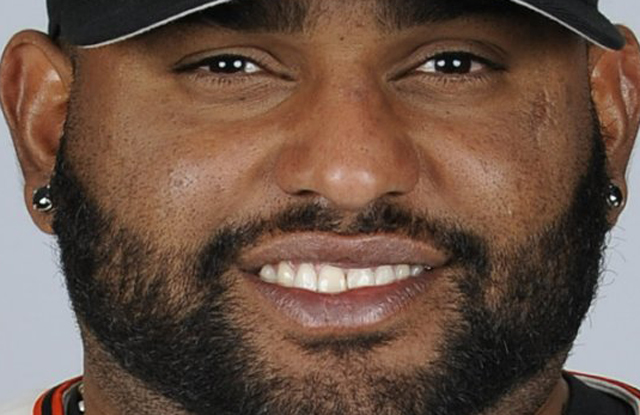 If history — or, I should say, recent Red Sox history — has taught us anything, it is that a shit year is normally followed by drastic measures. Some good, some not so much.
2003's meltdown brought us Terry Francona and Curt Schilling. 2006's abrupt end to a three-year postseason streak brought us Josh Beckett and Daisuke Matsuzaka. 2010's third-place finish brought us Carl Crawford and Adrian Gonzalez. 2011's late-summer swoon brought us Bobby V.
In the wake of their 2013 World Series victory, the Red Sox took a half-baked approach to their 2014 title defense, signing human butt plug AJ Pierzynski, putting reclamation project Grady Sizemore in the starting line-up and plugging odd holes with young, mostly untested talent. The result: yet another shit year.
The Red Sox teams I grew up with didn't sweat these things. Shit year gave way to kinda-shitty year which gave way to mildly-thrilling-but-ultimately-shitty year. Folks like Jack Clark, Andre Dawson, Danny Darwin, Craig Grebeck, Ramon Martinez, Dante Bichette and John Smoltz showed up, put on our uniform, tried "their best," got paid, and faded into obscurity come late September.
And we dutifully showed up every Opening Day, wishing for miracles. That's just how it went.
Today, there seems to be little patience for failure. So I wasn't surprised to learn that the Sox sent huge truckloads of cash to huge truckload of a free agent, Pablo Sandoval. The deal is for 5 years at around $100 mil.
Because I'm a wistful dink, I was kinda hoping Garin Cecchini would get the nod at third. I loved watching him play in Pawtucket and liked what I saw of him when he got called up in September. I even developed a goddam Powerpoint about the guy, "More Boggs Than Middlebrooks," which is packed with pie charts and graphs that make panties drop like you read about.
The Sandoval signing, like some of the moves referenced earlier in this post, shows that we "mean business." I'm not so shortsighted that I can't see that as Ortiz moves closer to spending his days in a steel-reinforced La-Z-Boy recliner, having big guys in our line-up who can hit the crap out of the ball is a good thing. Maybe the best of things. And when Sandoval starts jacking bombs off the Monster (and let that be the only time I use "Sandoval" and "jacking" in the same sentence), seats will be filled, souvenir stores will be packed and the smell of World Series betting will be in the air.
I guess I just would have liked to have seen what Cecchini could have done.
More vexing to me is the signing of Hanley Ramirez to a four year, $88m contract. Not because I don't like winning; Fuck, I love it. And adding Ramirez's bat to this mix certainly upgrades our chances of winning. I also like the money–about half of what Ellsbury got from the Yankees.
I'm more concerned for what this means for Xander Bogaerts. Despite his struggles, watching Bogie play and seeing his enthusiasm for the game were, for me, among the few bright spots of the 2014 season. He's the sort of player you want to see evolve from budding young talent to superstar while you sink into your couch, snarfing Fritos and Miller Lite. Ramirez's shortstop days may be behind him — rumor has it the Sox will try him in left field, which gives rise to all sorts of horrifying scenarios — but his presence on the roster at the very least gives the Red Sox the option of dangling Bogaerts to sweeten a deal. I don't like that.
I do take some comfort in the words of Chad Finn, who sees this deal having no impact on X:
Let me say this without a split-second of hesitation and even the slightest hedge: The Ramirez signing has no effect whatsoever on Xander Bogaerts. He's the shortstop next year, and for many years to come. Despite his rough summer as a 21-year-old big-leaguer, he remains the Red Sox' best infield prospect since … well, since Hanley Ramirez. Besides, anyone who thinks Hanley is still a shortstop probably also believes he played for the Marlins last season.
Regardless of my fears, and reactionary as it all seems, it's good to see the Sox turn a flamethrower on the hot stove. Sure, there are a few more concerns to address — starting pitching and, hopefully, my proposal for legalized prostitution in the Bleachers. But I have to assume they've got a plan, and as they've already brought me three parades in the past decade, I'm just gonna sit back and watch it unfold.
Until then, let me propose that this song replaces "Sweet Caroline" at Fenway.
No, this isn't a live satellite feed from Ben Cherington's office. Still, sick moves.