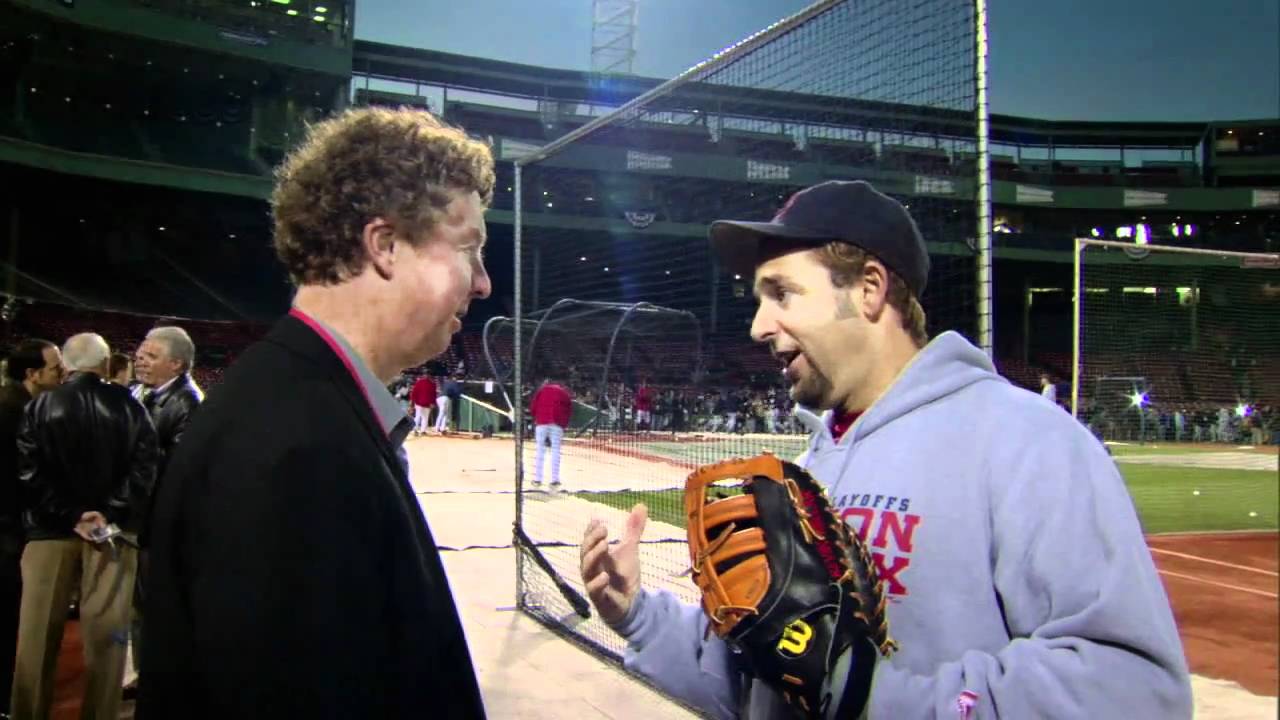 Before The Steal there was The Walk, Kevin Millar's improbable base on balls against Mariano Rivera that help fit Dave Roberts for his Superman cape. But before The Walk there was The Speech, Millar's "don't let us win tonight" oration which is also ten years old this week.
At the time, it seemed nothing more than an attempt to keep his teammates' spirits up and deflect the slings and arrows of local sports scribes. Today, it's second only to "beware the Ides of March" on the list of insanely spectacular prophecies.
I'll admit I wasn't always kind to Meelaar during his stint with Boston. But his penchant for rallying the troops and inciting the crowds at times when we needed it most was legendary. While he wasn't necessarily the guy I wanted to see at the plate in the bottom of the ninth (although he did draw The Walk), he was most definitely the kind of person I wanted in the clubhouse, keeping the guys loose and dissolving the tension and turmoil that can deflate teams and trash entire seasons.
By the time he'd packed his bags, I was begging the Sox front office to bring him back as Inspirational Guru. Kinda like Phil Jackson, but with booze and hookers. At least with his current Intentional Talk gig, we can still get our daily dose of Millar Magic.
If I had my way, high schools across America would stop teaching kids that silly-ass Gettysburg Address and start pile-driving "don't let us win tonight" into their brains. Here's a crappy vine of 6 seconds of The Speech.
Or, you can watch the entire prophetic moment here.