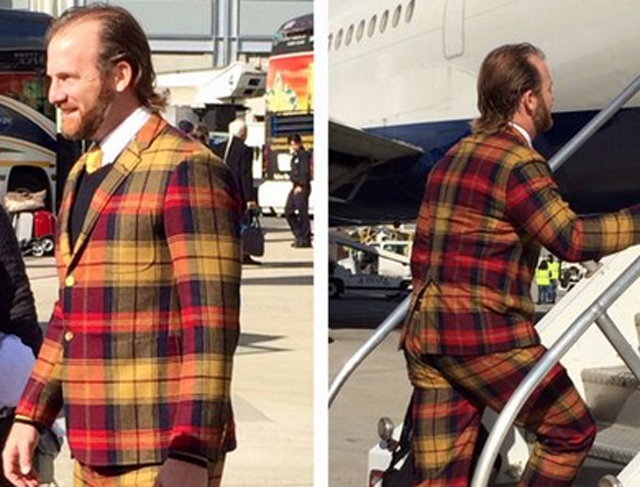 Pitchers and catchers have been in camp less than 48 hours and we already have our first casualty of the 2014 season. Ryan Dempster has announced that he'll sit out the upcoming year to address neck pain that has been making it increasingly difficult to pitch.
Signed to a two year deal in 2012, the Dempster gave us pretty much what we expected last season, if not a little less: an 8-9 record and 4.57 ERA with 157 strikeouts in 171 1/3 innings. But what he might have lacked on the hill, he more than made up for in personality, becoming everybody's favorite Canadian when he officially welcomed A-Rod back from the DL with a pitch off the elbow.
Dempster was also one of the guys I loved watching down the postseason stretch; someone who seemed genuinely in awe of the team's run and his ability to be a part of it.
In announcing his year off, Dempster also dropped a line you don't hear that much from today's pro ballplayers:
Dempster is leaving 13.25 million on table "I have enough money," he said

— Gordon Edes (@GordonEdes) February 16, 2014
I wish the guy all the best. And hope that he becomes a bench and clubhouse fixture throughout 2014. That plaid suit could be a difference maker come August.