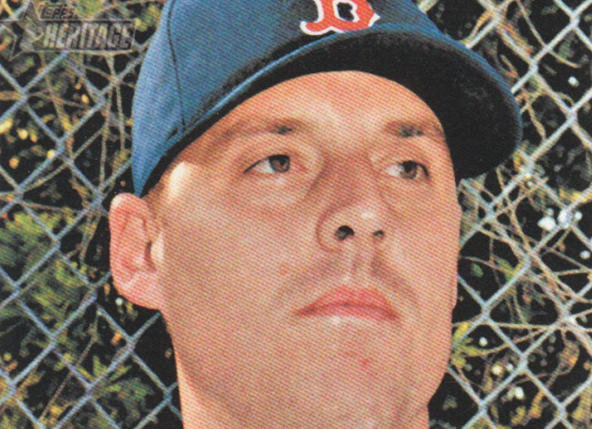 As I mentioned on our most recent podcast, my expectations for the 2013 Red Sox were pretty low. In the aftermath of 2012, if they simply remembered to put on their pants before taking the field, I would have considered it an upgrade.
My expectations for John Lackey were even lower. Though I outwardly boasted that the guy might win 20 games, after a couple uninspiring seasons and his Tommy John surgery, my inside voice wondered if he'd ever be able to throw a ball over the plate again.
But the guy's come through this season. Hell, if it wasn't for some insanely poor run support, he might actually have a pretty decent record to show for it. He's kept us in games, maintained a respectable ERA, and shown flashes of he brilliance we thought we signed up for when he came to Boston.
Today, however, the slate is wiped clean. It's October. At Fenway. Against the Rays. And this is by far the biggest start of Lackey's Red Sox career.
Unfortunately, he'll be squaring off against David Price, the most valuable weapon in the Tampa Bay arsenal. So that condition that grips our offense and reduces them to shredded wheat every time Lackey starts? It could be in effect today as well.
But maybe, just maybe, Price is due for a bad day. And maybe the lingering effects of yesterday's game are still rattling in the Rays' hearts and minds. And maybe John Lackey is the guy who's due to rise like a phoenix and, with one mighty game, justify every red cent we've paid him so far while pretty much sealing up the ALDS (I mean, at 2-0, would you bet against the 2013 Sox?)
We'll see what happens later this afternoon.
But today, I'm betting on Lackey.