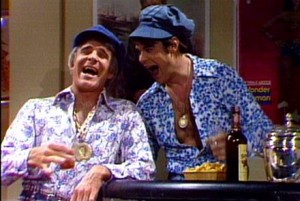 I think it's safe to say the Red Sox have vanquished the demons of Septembers past. The 2011 and 2012 teams each managed just 7 wins in September. Today, September 7th, was their 6th win this month. Last season the team scored a total of 78 runs in the entire month of September. So far this month, the Sox have scored 63 runs in just 7 games.
Today was a big win for both Lackey and the Red Sox. Lackey has been the victim of weak bats all season, to the point it almost seemed the Red Sox batters were a bunch of anti-Lackites. Today, in perhaps his worst out of the season, the team picked him up and continued piling runs on any opposing pitcher.
The stats have been mind-boggling, but this may be the greatest stat of all.
Twenty-seven up, 27 down. That's what Red Sox closer Koji Uehara has done over his last nine appearances. The right-hander has thrown a "hidden" perfect game for Boston, retiring each of the last 27 batters he's faced.
Lester tomorrow. Break out the brooms.