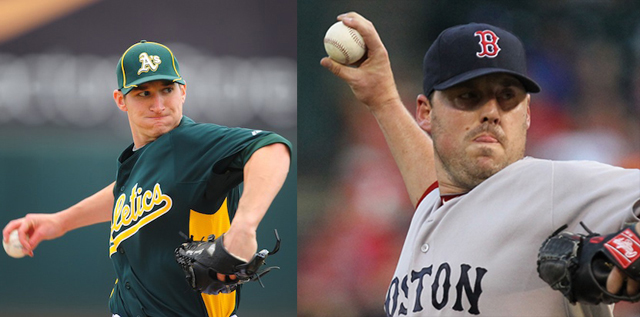 Tonight, the team with the best record in the American League takes on the team with the second-best record in the American League in what could be a preview of the 2013 ALCS. That can only mean FIREWORKS APLENTY!
We've got John Lackey against Jarrod Parker in the first game of this Sox-A's series. And while both pitchers hold 6-6 records, AMAZO-Lackey boasts a 2.80 ERA and the fact that he's been held aloft on a cloud of awesome for much of this summer.
No doubt this series, coming right before the All Star Break, represents the 2013 Red Sox' greatest challenge to this point. If they take the series, there will be little question in my mind that this is a team built to DECIMATE EVERYTHING IN ITS PATH UNTIL THE PLAYOFFS. And it's not like we won't have a lot of time on our hands to ponder their awesomeness; after Sunday's game we'll get four whole days without new Red Sox baseball. That's a lot of time to dissect the team on sports radio, so I hope everything goes well.
If they lose the series… whatever. We'll just call it a bump in the road and hope everything gets awesome again next Wednesday. Either way, set phasers to LATE NIGHT DRINKING AND GAME VIEWING!