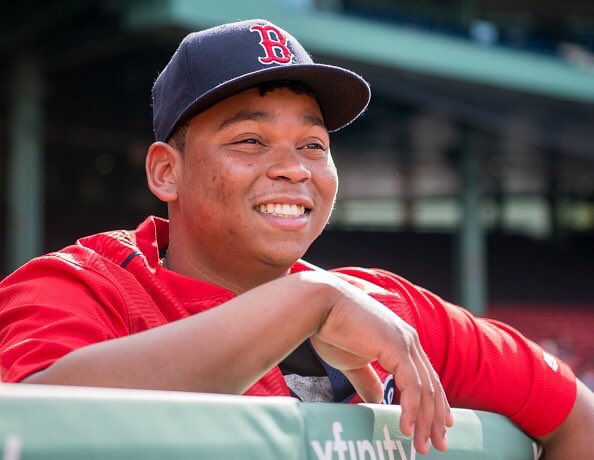 The Boston Red Sox are officially a juggernaut. They are the 800 pound gorilla of the division. They are more powerful than a speeding locomotive, able to leap tall buildings in a single bound and very likely faster than a speeding bullet, provided that bullet was thrown by some guy named "Carl" and not actually shot out of a gun.
Put simply, the Red Sox are your AL East champs. End of story.
As of this morning, the Red Sox have the best record in baseball. You don't get that by being punk ass bitches. You get that by decimating everyone in your path. And that's what the 2018 Red Sox do. That's all they do. And if you're betting on MLB and the Red Sox aren't your team of choice, might as well just chuck that money in the ocean, son.
The Red Sox' latest victim? Shohei Ohtani. Current golden boy of the MLB. "Sure," the cynics said, "The Sox have mopped up the place with the Rays and Marlins and Yankees… but let's see them do that against the one-man Japanese Wrecking Crew."
The answer came with the very first batter. That's when An Unstoppable Force (Ohtani) met an Immovable Object (Mookie Betts). Mook went yard, and that was pretty much the start of the deluge. In the end, Ohtani lasted just a couple innings, surrendering four hits and three runs and suffering the worst defeat of his short MLB career.
The Sox, on the other hand, didn't take their foot off Anaheim's neck. In all, they hit six home runs, with Mookie getting three of them (JBJ, Devers and Brock Holt had the others). When the dust cleared, it was 10-1, and just another team taking a beating from Boston.
Meanwhile, the Yankees are flailing, Giancarlo Stanton's getting booed within an inch of his life, and the team was most recently curbstomped by the Marlins. Good times.
But the Yankees are the least of our worries. The Red Sox just won the East, and they haven't even gotten their best hitter back. Mark the night of Xander's return on your calendar. That's when the Sox clinch the entire AL.