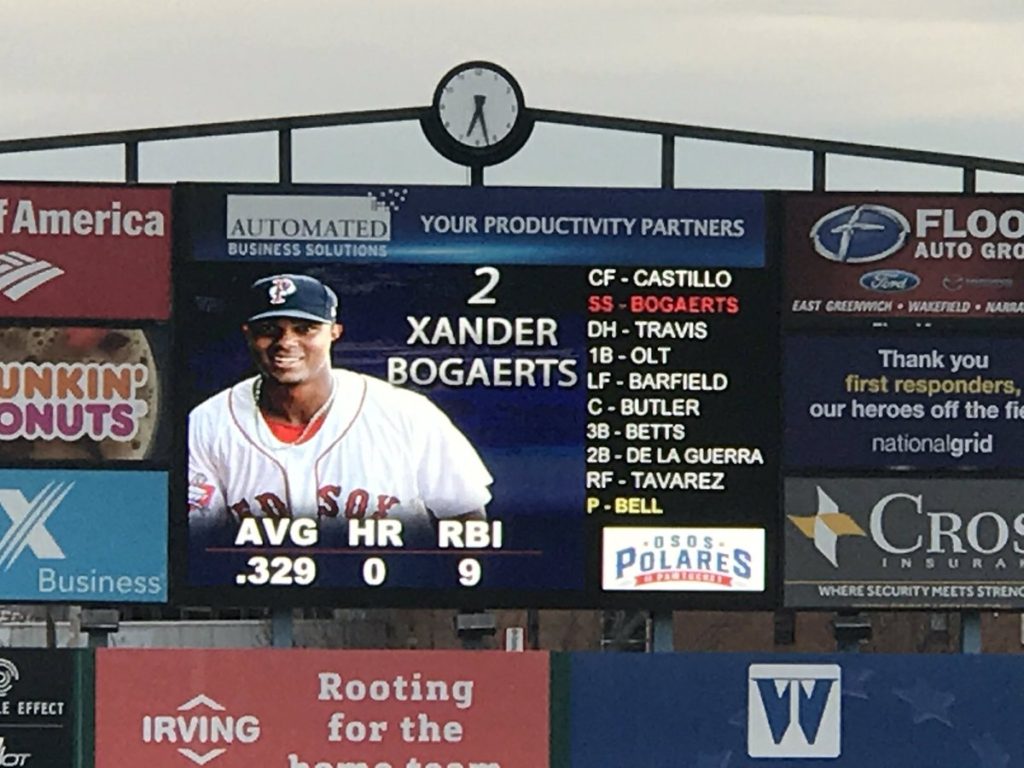 Tonight, Xander Bogaerts, one of the major's best hitters and a legit Red Sox superstar made a rehab start in Pawtucket. Because I am true to the cause, I got my ass down there and for a measly 8 bucks had my pick of the general admission seats. 6:15 start, beer in hand, beer in the other hand, and several "trick beers" in my pockets, and I was ready to go.
And Xander didn't disappoint. In his second at-bat, he nailed one over McCoy Stadium's right field fence, signaling to the world at large that Bogey was back. You can see it all here, caught live with my shitty iphone camera.
Ya boy X just went yard for the Paw Sox. pic.twitter.com/MEu6oybHVi

— Red (@SurvivingGrady) April 24, 2018
Next time up, Xander hit a double. Then he was done for the night. But I was all hot and bothered for seeing his grand return to the bigs on Friday.
I gotta say, though, I was a bit disappointed in the crowd — or rather the lack of a crowd — at McCoy. This was Bogey's first time back in Pawtucket since he splashed down in 2013 as a prelude to his Red Sox debut. I expected a pretty big "homecoming" reception. Yes, it was a weeknight. And yes, it was pretty balls-out cold for late April. But I figured there'd be more of a crowd than… this: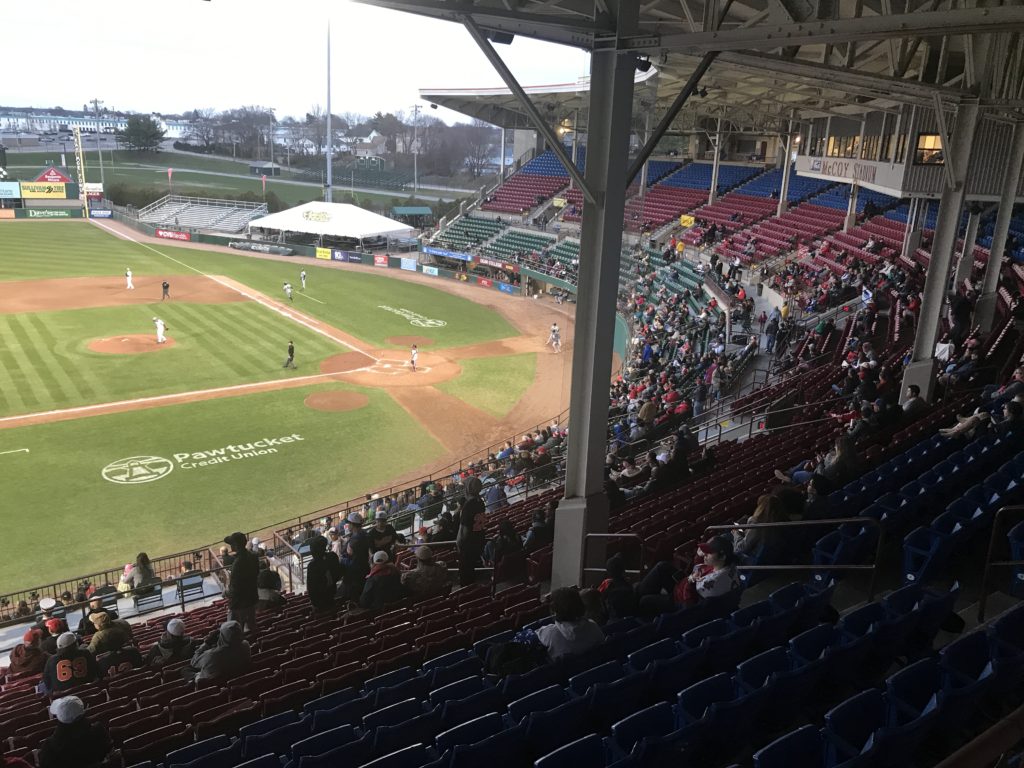 Come on, Pawtucket. Do better. I'm obviously joking with the 250 attendance number… but it seemed that way from where I was sitting. A guy with a legit shot at the AL batting title is putting in a rare appearance at your park. You gotta come out and show the love.
That said, the rest of the PawSox line-up is a little, how can I put this, light on the magic. Over the past few years the likes of X and Mookie and Blake Swihart and Jackie and Henry Owens, to name a few, have rolled through. This year's roster doesn't quite have the same pull. Although it was good to catch up with Rusney Castillo (0-for-3).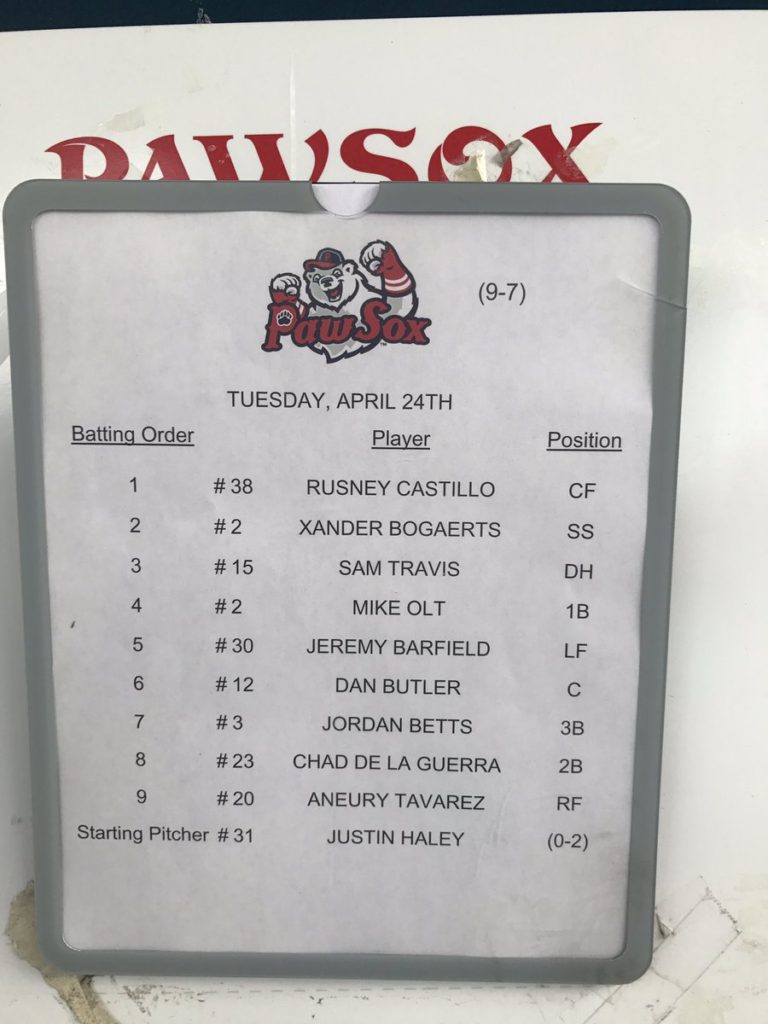 All-in-all, I got my eight dollars worth. And the beers were delicious. As was the fried dough. And the ice cream. And the five hot dogs. Maybe seven.