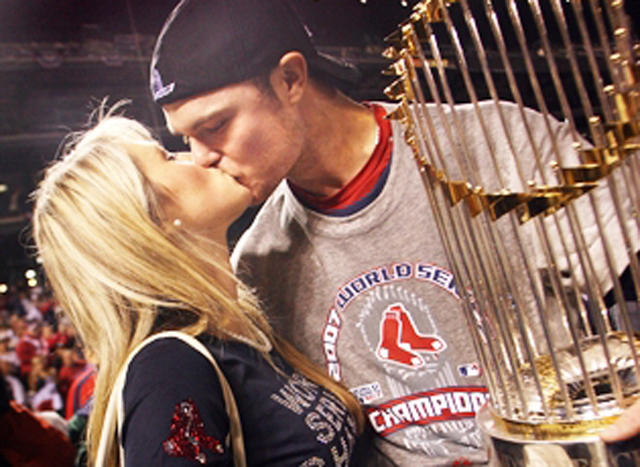 While he wasn't necessarily the most spectacular pitcher to ever don a Red Sox uniform, Jon Lester had somehow come to represent everything that is good and special about our team. He was a farm-grown talent turned postseason stud; watching him go through the Cardinals like a hot knife through butter in game one of the 2013 World Series is still breath-taking. More importantly, he was a gamer. And that's typically all we ask of our players.
Now he's a Cub. And it really shouldn't surprise us.
The Red Sox' courtship of Lester was essentially a low-ball opening offer, then shipping him off to Oakland, then crawling on their knees for him to take them back. Any community college Business 101 course will tell you that typically doesn't work. Also, in my experience, women seem to hate this, too.
But while his departure is not all that surprising — and I'll admit, I was among those who hoped he might have some sentimental desire to come back to Boston — the loss of Lester gets me nervous for how the Sox will respond.
Does the prospect of breaking camp with Clay Buchholz prompt the Sox to part with rookies and fresh talent we'd be better off holding on to? With Lester back in the fold as a legit number one ace, guys like Betts and Bogaerts would seem locked down; now that we have even greater need to steel up our rotation, is everyone on the table? Is it too late to consider fitting Curt Leskanic with a metal exo-skeleton and seeing what he can give us out of the bullpen?
Just a few questions to ponder as we shotgun beers for breakfast.
Either way, thanks for the memories, Jonny L. Thanks for the memories.