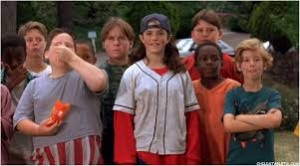 The Red Sox basically beat the snot out of the Giants in the series finale today. Before you plan the parade, remember the Giants are tied for last in their division and 14 games under .500, so a sweep would have been nice. Last night's debacle sits squarely on the shoulders of John Farrell and his inept use of the bullpen. This afternoon, a strong start by Felix Doubront and a whole lot of hits grabbed the Sox their first series win in a while.
Tony Mazz made a good point during his Baseball Reporters show. It looks Farrell is coaching for the playoffs, resting players and not pitching guys three days in a row. The difference between Francona doing it a few years ago and Farrell doing it now is the new playoff format. Does anybody want to see the Red Sox in a one-game playoff against Oakland…or the Yankees?
This team is also quite a bit less talented than the Francona teams. They need to win the division, but they're playing like it doesn't matter. All changes aside since 2011, doesn't September scare you just a little?