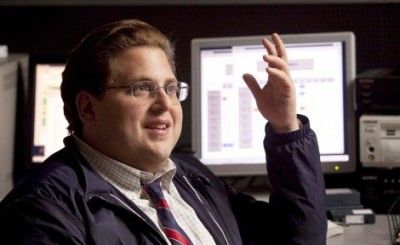 Still referred to as America's national pastime, baseball has been lagging behind basketball and football for multiple decades now, with the game perceived as less exciting and slower than the NBA and NFL.
Efforts to bring the game into the modern era began with statistics. Statistics not only help teams win, they generates interest around the game. This interest is shared between fans of baseball, fans of sport, in general, and those who participate in both fantasy sports and sports betting. Betting, in particular, relies on statistics to weight up each option before a bet is placed. While some sports bettors have turned their attention to iGaming, with online slots being particularity popular at sites like www.videoslots.com, it evidently remains big business. Stats really came to the fore after the success of the program run by Oakland Athletics' GM Billy Beane, which was brought to life in the book, and subsequent movie, Moneyball. Stat fans have been attracted to the sport ever since, but the reality was that the league needed more than just numbers to appeal to younger fans. With that in mind, the MLB has also introduced a number of technologies that have not only improved player performance, but also made the game a more fun one to watch. Here are some of the more prominent technology-assisted developments in the MLB over the past few seasons.
MLB.TV and in-market live streaming
Supporting a football team is easy, even if you aren't located near where your team plays. You simply head on down to your local sports bar and watch the game on Sunday Ticket. Baseball fans, however, have had no such access, and as there are 162 games in a season, it's proved difficult to root for a team without living near to a stadium. However, the streaming app MLB.TV has provided a way for out-of-towners to get their baseball fix from their favourite team. The problem was that fans that resided in the area of their favourite team were unable to watch the games, thanks to blackout rules and TV rights. However, in 2018, fans of 27 of the 31 teams were able to watch their team play thanks to games been made available for streaming in-market. After all, MLB had no choice but to offer streaming if it didn't want to fall behind a whole host of other streaming sites.
Biotracking
Teams in the MLB are interested in how their players perform on the field, but they're also keen on monitoring what happens to the players themselves. Positional adjustments and practice can only change so much; players are human beings and have limits. But what if those limits could be extended? Teams can now request from each player that they wear a bio-monitor, which measures and records physical data. The wristband, produced by the company WHOOP, monitors and tracks vital signs and physical duress during play, rest, recovery, and sleep. This data can then be used to make changes in workouts, sleep cycles, running styles, and pitching motions.
Virtual reality
MLB Advanced Media is a tech company that does more than simply facilitate game streaming and produce the MLB TV channel. As well as the work it carries out for other firms, such as the NHL and HBO, MLBAM is a VR pioneer, website builder, and video game developer. Over the last few years, the firm has been working on growing the game's viewership by putting potential fans in the game, from releasing its own VR game to broadcasting the Home Run Derby in 360 degrees and the Hall of Fame roadshow VR experience.
Virtual reality is also helping baseball in another way. Players have had the ability to step ono the pitcher's mound and batter's box for a few years now, thanks to VR goggles and video from called Project OPS. This technology enables players to feel like they're in an actual game so they can get a feel for their opponents. They're able to watch the movement of the ball as it leaves a pitcher's hands, and react on a virtual playing field. Impressive stuff!