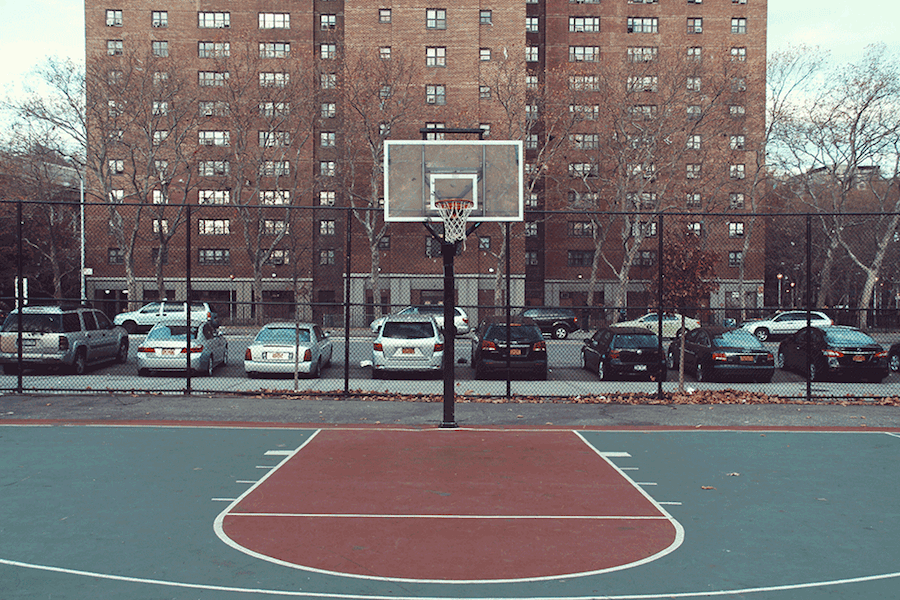 Basketball is a highly recommended sport for children. It is a discipline that allows the little ones to develop their concentration and speed, strengthens the muscles of the whole body, and therefore the resistance.
Basketball is a team sport, so it will also help the child to make friends and have fun promoting values ​​such as companionship. And in the meantime, it also burns a large number of calories, which will largely prevent problems such as the much-feared childhood obesity. It also fosters teamwork and provides a lot of discipline.
So, basketball hoops can be a great addition to your home because it has various effective benefits. Here are five great reasons to consider buying a basketball hoop for your kids:
1. Basketball Keeps Your Kids At Home And Out Of Anxiety
Today's children spend more time connected to technological devices than doing physical activities. Parents must do everything possible to promote moments of exercise and recreation so that they maintain their health and well-being. Basketball is an excellent choice of sports kids can practice at home in a safe and healthy environment.
Sometimes, kids can get bored for various reasons and they need something fun to do at that moment! Teens can have it at home certainly as playing basketball is much more than fun. If you have a basketball hoop with a stand at your home kids can be entertained on their own.
2. A Basketball Hoop Can Help Your House Be The "Fun House"
Basketball is a very fun and dynamic sport. It removes children from sedentary life, provides them with self-confidence and also promotes good self-esteem. Therefore, it is possible that basketball is one of the ideal sports for children. If you are looking for your children to have fun while learning values ​​and sports at home then basketball hoops will be a perfect choice.
3. Basketball Is Fun For The Whole Family, Including Parents And Younger Children
The essential responsibilities of parents go far beyond providing economic goods to their children. The first responsibility is to ensure that children develop in a healthy and stable environment. Sharing quality time, providing a good diet and practicing recreational activities are part of this aspect. In this sense, it is important to clarify that the home should also be a space to have privacy and time alone when required. Basketball is not only an ideal to be practiced between parents and children but also it strengthens their relationship.
4. Basketball Gets Teens Moving
It must be made clear that the majority of young people use technology a lot. Obviously, that is not synonymous with having an addiction, but it is true that it is necessary to monitor and be aware of their patterns of technological behavior to avoid major problems. A basketball hoop can help make a balance between kids' digital life and that which lives outside of technology.
5. Basketball Encourages The Autonomy Of Children
The importance of basketball for children is based on the fact that it gives them a better concentration and rapidity of reflexes; agility, skills, and locomotives are developed. This sport also gives them a place in society to teach them values ​​of cooperation and camaraderie. In addition, this sport is very fun and dynamic away from sedentary children and helps them to have a good self-esteem. Thus, the basket promotes the autonomy and self-esteem of the child and helps him to feel an important part of a group.
To take into account when buying a basketball hoop
After discovering all the benefits of basketball for our child, we are more than convinced to encourage our little ones to get started in this sport, so why not buy a basketball hoop for your teens?
If you would like to buy a basketball hoop for your teenager you must follow a proper buying guide to find the best basketball hoop for kids. Given the importance of basketball hoops in the smallest, a series of tips must be taken into account to take advantage of all their development potential.
These are some tips:
The hoop should attract the child's attention to play more than once with it.
It is not to be bought to fulfill a momentary whim, so you will also learn an important lesson about the value of money.
The hoop must enhance their abilities, not just stick to the fun of the child.
The hoop will be appropriate to the age and tastes. Never have to buy something for which the child is not prepared.
The hoop should encourage collaboration and not isolate the child from their peers or from other people. Always better in a team than alone.