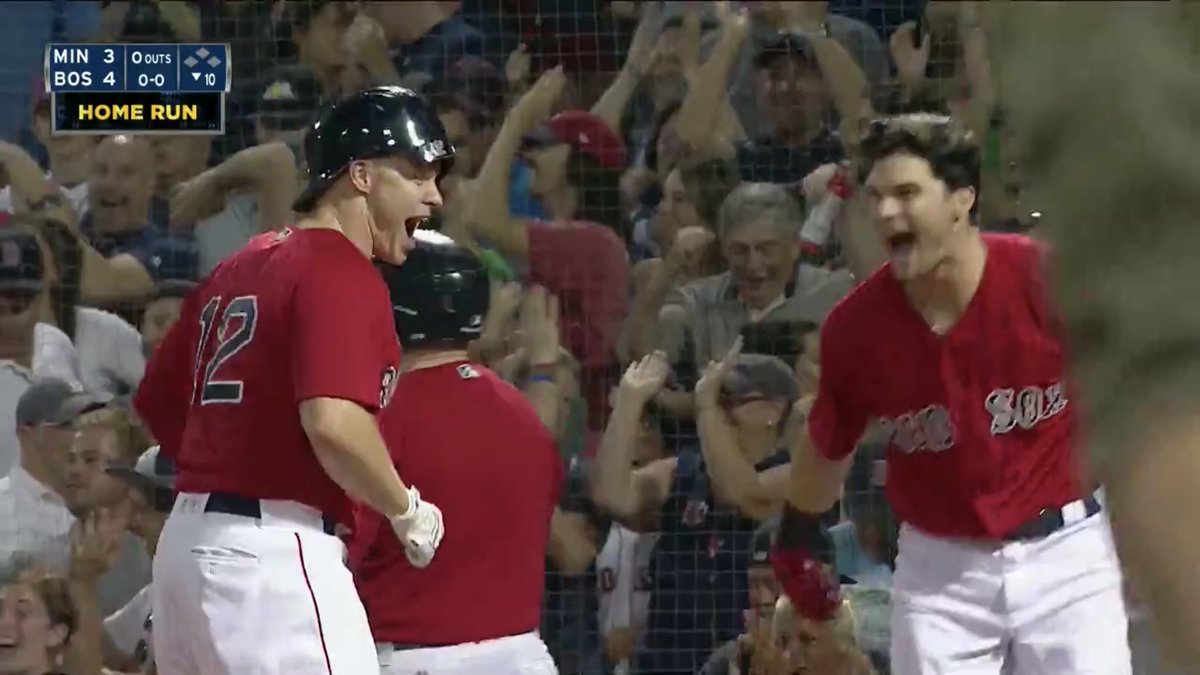 How do you top a season like 2018? A record-breaking 108 wins in the regular season and an 11-3 post-season record to clinch a fourth World Series this century will be hard to replicate. Seasons like that come along rarely, but reaching a second consecutive World Series is definitely realistic.
With Spring Training around the corner, this is the time of year when baseball fans start making their predictions for the new season. And with the US sports betting industry growing all the time, there are now plenty of opportunities for fans to back their opinions with money. However, if you're thinking about wagering on the Red Sox, perhaps while enjoying a little online casino action with a handy Betfair Casino deposit bonus (you can also play games while you bet), it's worth thinking about what they need to do to repeat it in 2019.
Keep the momentum going
Boston will go into 2019 with a similar roster to that which performed so spectacularly last season. This doesn't mean that they have been complacent. They have splashed out another $6.2m on Steve Pearce, and they've committed to $68m over four years for Nathan Eovaldi. In terms of payroll spend, they are set to exceed their record $227.4m from last year with a total payroll of more than $238m in 2019. However, many of the other teams chasing that World Series crown have added a bunch of new players and have shaken up their rosters, so the Red Sox will want to keep their 2018 momentum going into 2019 with a good start to avoid any sense of staleness.
More from Devers and Benintendi
Let's be clear – the Red Sox line-up is about the strongest in MLB. They led the way for runs scored last season and we can expect them to be setting the pace again this year. Baseball never stands still though, so to maintain their advantage, Boston will need to find improvements from somewhere.
One player who needs to step up is Andrew Benintendi. He had an excellent first half of the 2018 season, but fell away in the second half. If he can put together a consistent performance throughout the campaign, then Boston will not only become even more effective on offense, but they will also have a degree of flexibility with the option to switch Benintendi with Mookie Betts as lead-off hitter.
Boston can also expect more from the defense. Rafael Devers has plenty of talent and should be persevered with, but his third-base play has not been up to standard so far, and he needs to improve, not least because a switch to first base may eventually be on the cards for the 22-year-old.
Better hitting from the catchers
Both of Boston's regular catchers last season were poor at the plate. It didn't stop the Red Sox from setting records, but it is one area in which other teams could gain an advantage. Christian Vázquez and Sandy León will be the one-two choice again in 2019, but they need to offer more at the plate, while Blake Swihart is a possible alternative if he can improve his hitting.
Keep the starting rotation healthy
There isn't a lot wrong with Boston's starting rotation. Led by the reliable Chris Sale, they performed well last season, with David Price recapturing his best form in the playoffs, and the likes of Rick Porcello, Eovaldi and Eduardo Rodríguez providing further firepower. Steven Wright may also be able to contribute, but there are concerns over the injury history of Sale, Eovaldi and Rodríguez in particular, and the roster depth isn't that impressive, so keeping their starting rotation healthy will be a huge part of another successful World Series push in 2019.
Strengthen the bullpen
The glaring weakness in Boston is the bullpen. There are few standout, reliable relievers to call on in crucial late-game situations, and there isn't a lot out there in terms of potential trades or in the Red Sox farm system. Matt Barnes could potentially be a solution, and if he were to up his game in 2019, then that would be a huge bonus for Boston, but failing that, Dave Dombrowski and Alex Cora will have to figure out a way to strengthen the bullpen before the season gets underway.
Conclusion
The Red Sox remain the top team in the AL East, but the Yankees are going all-out to close the gap, and there will be tough competition from the formidable Astros team. If Boston are to reach the World Series in 2019, they will need the starting rotation to stay healthy and for one or two fringe players to step up and make their contribution. However, overall, they are in good shape and look a solid wager to make it to the World Series again next fall.