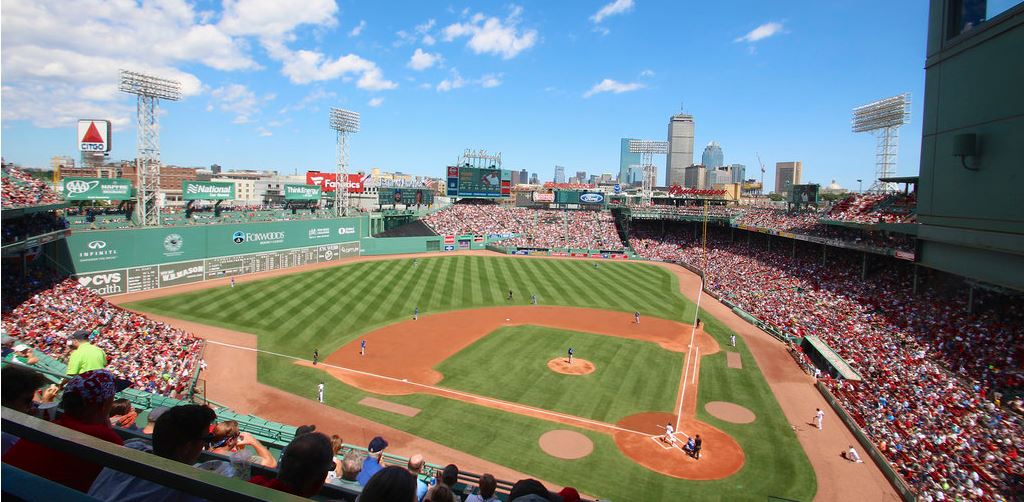 Some interesting, offbeat and unusual stuff has happened to the Boston Red Sox while the BoSox have been in Florida.
Norman Rockwell's 1957 painting The Rookie is set in the team's spring training locker room, which at the time was located at Payne Park in Sarasota, Florida. In 2014, that painting sold for $22.565 million.
At Winter Haven's Chain of Lakes Park during Red Sox spring training in 1988, Democratic Presidential candidate Michael Dukakis took batting practice. That fall, both Dukakis and the Red Sox would be handed beatdowns – Dukakis by Republican George H.W. Bush in the Presidential election and the Red Sox by the Oakland Athletics, who swept them 4-0 in the American League Championship Series.
At Tampa Bay's Tropicana Field in 2013, the Red Sox beat the Rays 3-1 in Game 4 of the ALDS to advance en route to a World Series win.
Over the years, some pretty fair ballplayers from the Sunshine State have played for the Red Sox. These, in our opinion, are the top 10.
10. Jarrod Saltalamacchia, C, West Palm Beach
Some might get salty about this pick but could there be an all-time BoSox top 10 from Florida without Salty? Saltalamacchia hit .273 with 14 home runs for the 2013 World Series champion Red Sox.
9. Carl Everett, OF, Tampa
In baseball's only Everett for Everett deal, Boston dealt Adam Everett (no relation) to Houston for Carl Everett in 1999. He rewarded the Red Sox by clubbing 34 homers that season. But when he slumped to 14 homers in 2000, Everett was dealt to the Texas Rangers.
8. Nick Esasky, 1B, Hialeah
Traded by the Cincinnati Reds to Boston, Esasky spent just one season at Fenway but what a season it turned out to be. He clouted 30 homers and drove in 108 RBI. Signed as a free agent by the Atlanta Braves, Esasky developed career-ending vertigo from an ear infection and played just nine games for the Braves.
7. Mike Napoli, 1B, Hollywood
Napoli set a Red Sox record by striking out 187 times for the 2013 World Series champs. His solo homer off Detroit's Jeff Verlander was the only run in Game 3 of the ALCS that year. Napoli slugged 29 homers for Boston in 2013.
6. Andrew Miller, LHP, Gainesville
With the 2013 World Series champs, Miller averaged a career-best 2.82 strikeout-to-walk ratio and career-high 14.1 strikeouts per nine innings, the second-highest ratio for all MLB relievers with at least 30 innings pitched. In 2014, Miller was especially effective at home at Fenway Park. He stranded 24 of 26 inherited runners (92.3%) and allowed one run in 26 games for a 0.39 ERA in 23 IP while limiting opponents to a .105 batting average and career-low .229 on-base percentage.
5. Jody Reed, 2B, Tampa
Reed finished third in AL rookie-of-the-year voting in 1988. He switched from shortstop to second base the following season and in 1990, swatted an AL-leading 45 doubles. Reed played in the 1988 and 1990 ALCS and here's a unique piece of trivia – his first MLB homer was hit off of John Farrell, manager of the 2013 World Series champion Red Sox.
4. Tim Wakefield, RHP, Melbourne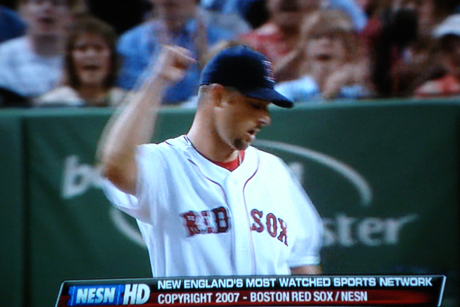 The knuckleballer is third all-time in victories by a Red Sox pitcher with 186, trailing only Cy Young and Roger Clemens. He pitched more innings at Fenway Park (3,006) than any BoSox hurler and his 97 wins there are second by a Boston pitcher to Clemens (100). He started Game 1 of the 2004 World Series.
3. Steve Pearce, 1B/DH/OF, Lakeland
You could've earned a tidy sum by going to a sports betting website in the state of Florida prior to the 2018 Fall Classic and betting on Steve Pearce to be World Series MVP. He hit three homers against the Los Angeles Dodgers in the seven-game set, including a pair in Game 5. Pearce joined Babe Ruth and Ted Kluszewski as the only players 35 or older to record a multi-home run game in the World Series.
2. J.D. Martinez, DH/OF, Miami
Martinez led the AL in RBI (130) and total bases (358) with the 2018 World Series champs. He clouted 43 homers and batted .330 while finishing fourth in AL MVP balloting.
1. Chris Sale, LHP, Lakeland
In 2017, his first season with the Red Sox, Sale won 17 games and led the AL in strikeouts (308) and innings pitched (214.1). He was 12-4 with a 2.11 ERA for the 2018 World Series winners.