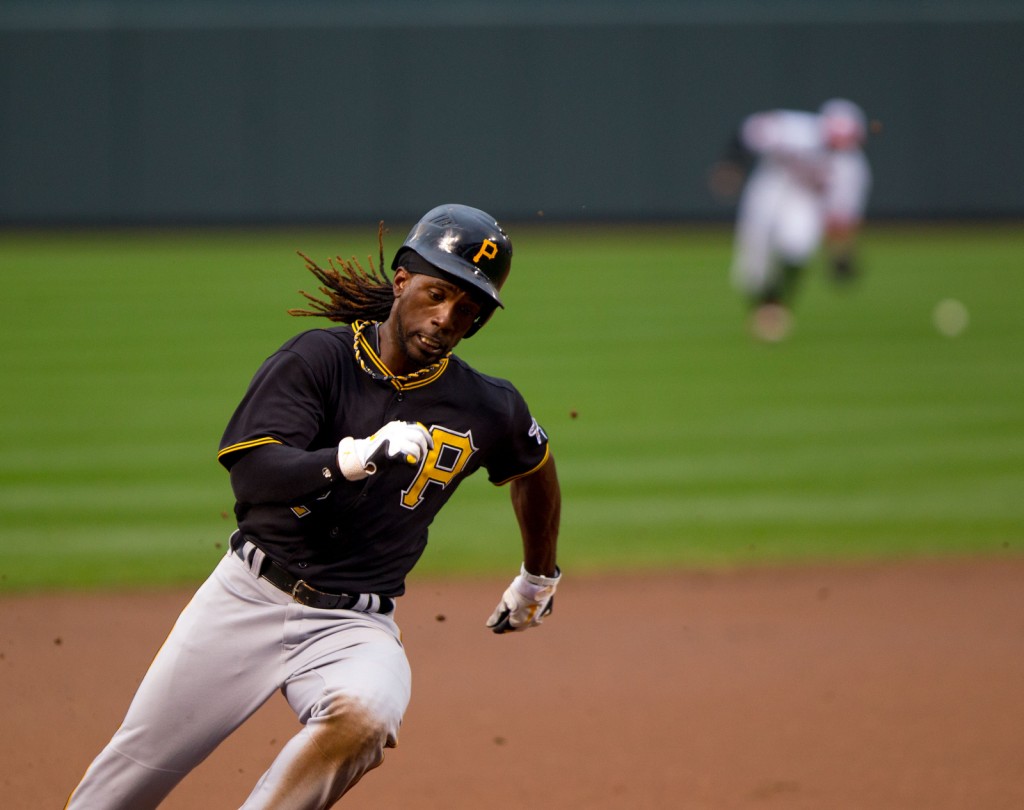 It takes an incredible player to perform in the shadow of a great Hall of Fame player like Roberto Clemente. The man was not only a legend on the field for the Pittsburgh Pirates where he displayed great talent and zest, but he also personified greatness off the field where his kindness and generosity were always on display. It was the combination of these wonderful attributes that led to the development of the Roberto Clemente Award.
Appropriately, the award is given each year to the player who most closely personifies Roberto Clemente, the man. It has been announced that this year's recipient is Pittsburgh outfielder Andrew McCutchen, the very man who has been successfully playing in Clement's shadow since his arrival in the majors in 2009. On the field, former league National League MVP McCutchen led the Pirates to another playoff appearance in 2015, batting .292 with 23 home runs and 96 RBIs. Put simply, if you were ever looking for a sure thing for Betzest Sportsbetting, McCutchen was your man. However, it was his off the field contributions to the community that led to him winning this distinguished award.
When McCutchen and his wife first arrived in the Pittsburgh area, they quickly reached out and began developing relationships with the Make-A-Wish Foundation and Children's Hospital of Pittsburgh Foundation. Both of these amazing individuals have given much time, effort and financial support to these organizations in hopes of making a difference in the lives of children who are fighting serious life-threatening diseases.
During Andrew's three year involvement with the Make-A-Wish Foundation, he has devoted time to as many as 11 difference children. Just this past season, he hosted two young boys, Owen Taylor, a 7-year-old boy from Everett, Pa. and Cameron Pittman, a 12-year-old from Altoona, Pa., with a day full of surprises with McCutchen and fellow Pirates at the ballpark. It is noteworthy that both of these brave children are battling serious medical conditions.
When asked about how the kids respond to McCutchen's involvement with Make-A-Wish Greater Pennsylvania and West Virginia, Dana Antkowiak, the marketing and communications manager, replied "He has this uncanny ability to very quickly put the child at ease. Very engaged in conversation, asks questions about their interests and their experiences. It's really remarkable," later adding "In letters and notes we receive after the wish, these families are profoundly impacted by their experience with him."
At the Children's Hospital, McCutchen and his wife offer much more than significant monetary donations. They are also frequent visitors who always have time to sit down and visit with the kids. The boost Andrew's presence gives to the spirit of the children he spends time with is nothing short of remarkable. During a recent visit, he brought 200 Halloween costumes for the kids so they could experience the same Halloween festivities as their friends back home. It is this kind of thoughtfulness and caring that has Pittsburgh fans comparing him favorably to their favorite son.
None of McCutchen's success is by mistake. He has always challenged himself to be the best player possible on the field and the best man possible off the field. When asked about the inevitable comparisons to Clemente, he displays a humble spirit that seems to cherish the thought he is even mentioned in the same breath with such a great man.
This article was was brought to you by John Hawthorne who is a sports analyst and journalist who amongst other endeavours provides information about obtaining a betting strategy that forms a profitable betting system. If you are interested in learning more check out the most profitable betting system and right betting strategy.