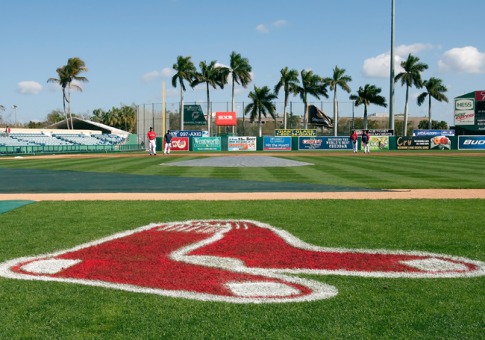 Boston Red Sox manager Alex Cora is quite pleased with his team's rotation after watching them put together a strong training run this spring. The Red Sox had one of the worst starting rotations in the MLB last season, with hardly any depth behind Nathan Eovaldi and Nate Perez.
Eovaldi and Perez posted respective ERAs of 3.72 and 4.50 but, aside from that, the roster did not impress as the team registered the third-worst ERA in the league to end the 2020 season at 5.58. Only the Colorado Rockies and Detroit Tigers posted worse.
Heading into the 2021 season, however, the rotation is looking much improved. And Cora, who's 12/1 for the American League Manager of the Year per a neat special on MLB Odds, is very confident the group can comfortably wade through the season.
"I do believe it's a solid rotation. You see the guys, their track records and the upside. We're very comfortable with it," Cora said, according to the Boston Globe.
"I do believe this group, how deep we are, is going to help navigate the season. I feel pretty confident. That's one of the reasons we have a complete team. These guys, they're going to give us innings. They're going to keep us in ballgames.
"There is a group of seven guys, maybe eight, who can step in at any moment, give quality starts and go deep into games."
Eovaldi and Perez were the only starters who were able to consistently go deeper into games but, with the likes of Garret Richards and Nick Pivetta coming in during the offseason and Eduardo Rodriguez now healthy, the Red Sox's five-man cadre should be able to impact games positively. Matt Andriese and Tanner Houck can also help ease any burden should they return from injury in a timely fashion.
Eovaldi knows all too well how having starters who can take on innings could boost the bullpen.
"It helps the bullpen," he said. "They get to relax a little bit more and they get to focus on what they have to do. They're not walking around on eggshells and [saying], 'Hey, we've got to be ready to go in possibly the third, fourth inning. They can relax, watch the game and be locked in.
"You know your role in those situations, and it makes it easier to pitch."
On the flip side, though, the Red Sox could be hit with a setback in the form of Franchy Cordero's positive COVID-19 test. The outfielder joined the team in the winter on the back of a number of injuries. He had been hoping to show people "the real Franchy Cordero this year" but has since been held up by the coronavirus.
Cordero tested positive before getting on a plane to spring training but does hope to be ready in time for Opening Day, though Cora isn't as confident.
"There's always a chance," the manager explained. "But we've got to be very careful with how we push him because his health is more important than making the opening-day roster."
Cordero didn't experience any COVID-19 symptoms but being in isolation did impact his training.
"All the protocols we have in place when it comes to returning, it's all about safety. It's frustrating, but I am glad to be here now," he said.
The 26-year-old batted in a simulated game on Saturday and could feature as a designated hitter in a regular spring training game. Cora has revealed that, while he's behind on cardio, everything else looks to be in order.
"Honestly, from my end, I thought he was going to be more behind, but that wasn't the case," the manager said. "Seems like he didn't lose too much physically. … He's that good of an athlete. Wait till you seen him: It's impressive."
"We've got to make sure, defensively, we take care of him," he added. "Running the bases, the same way."
The Red Sox beat the Atlanta Braves 7-2 in Saturday's training fixture. Hunter Renfroe hit a homer and Martin Pérez struck out five in four scoreless innings while Michael Gettys recorded a grand slam and Xander Bogaerts registered an RBI double for his first hit in training. They followed that up with a 5-5 result against the Minnesota Twins on Sunday.
Bogaerts, who is being eased back into the thick of things following a sore shoulder, played as a DH on Saturday. Regular DH J.D. Martinez has moved to the outfield to facilitate recovering players who can't yet be posted in the field.