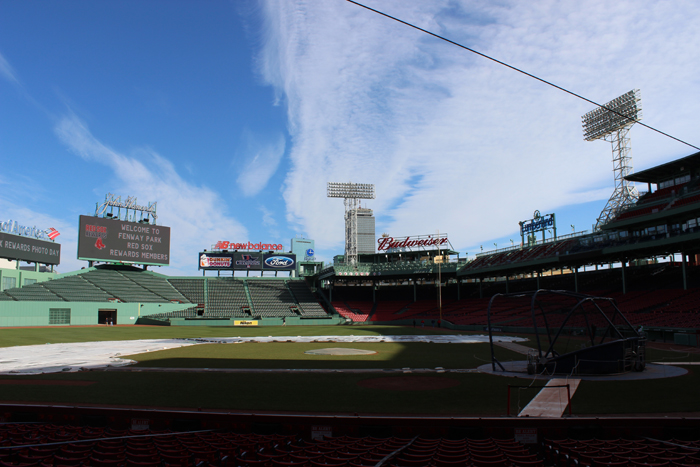 The Boston Red Sox are one of the most recognizable teams not only in the MLB, but for fans across the US and even, across the world. This is owed most prominently to their illustrious history which today means they are ranked as the 3rd most successful teams in the sport of Baseball – in terms of World Series Wins.
However, they have not been without their problems over their long history and have had to survive the loss of important players, near misses, long droughts without success and of course, infamous curses. In more recent times, they have recovered their form and regained success. In this article, we will take a quick look at the Red Sox and how against all odds they have risen back to the forefront of Baseball.
Early Successes
When The Red Sox were first formed, they rose to near instant success and won the first-ever world series in 1903. Then, within a space of 15 years, they had won a further 3. During which time they established long-lasting records as a team. This includes a 105 wins record which wasted for over 105 years and a .691 winning percentage which, to this day, still stands, both achieved in the course of the 1912 season. A year later, in 1913, they signed Babe Ruth who helped continue this fantastic early history run of success which lasted until his departure in 1918, when they recorded what would be their final world series for 86 years.
The Curse of the Bambino
Almost immediately after Babe Ruth left the side to join their main rivals, the New York Yankees, things began to deteriorate for the Red Sox rapidly. As such, the departure of Babe Ruth being directly attributed to the run of bad form over 20th century and thus, has been referred to as The Curse of the Bambino.
The curse itself has been attributed to a series of significant examples of what would be considered incredibly bad luck over this period. In fact, there have been at least 10 different events that fans said were "cursed". All of these events and more are said to have been the reason why the Red Sox, who although may been impressive up to the final moments of the season, managed to consistently lose against all odds in World Series events for such a long period. Many of these, had it not been for the curse, would have near enough have been sure things at today's modern betting sites such as Unibet.
Recent Success
It was not until just 2004 that The Curse of the Bambino was finally ended with success in the 2004 World Series. This was quickly followed by more success 3 years later in 2007, and then again in 2003 and 2018. These achievements in quick succession have not only indicated that the Curse of the Bambino is over, but also transcended the Red Sox to be one of the most successful teams in MLB despite the 84-year drought.