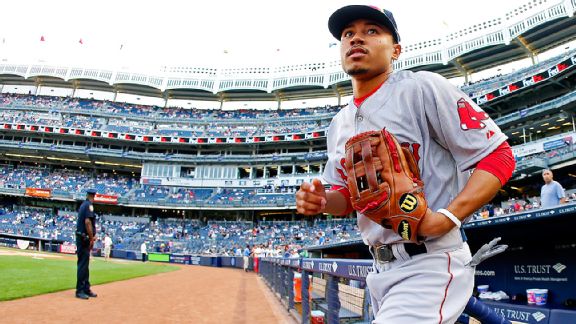 Major League Baseball (MLB) is never far from the headlines, with CNBC reporting in December 2019 that all teams will extend the protective netting at their stadiums after a toddler was struck in the face by a stray ball; and with Africa ESPN reporting, this month, that 27-year-old Mookie Betts from Nashville has the guarantee of a $27-million deal from the Boston Red Sox, in a record-breaking attempt to save him the aggravation of arbitration and a decided nudge to sports-betting regulars.
No dirty laundry
For the rookies to baseball, a player's agent makes use of an arbitration hearing to fight for a player's salary – to the tune of "x amount". Their previous year's team will try to keep a worthwhile player by arguing that he is worth less than another team is prepared to pay for him; and, of course, not getting to this point serves to prevent the airing of said player's worst skeletons. If the team fighting for him to move across is unlikely to be keen on the "dirty laundry" info they will glean from the arbitration process, the player can benefit from remaining under the radar and being judged on field performance alone – i.e. he gets to remain where he was or jump to the highest bidder without personal exposure.
Cut-throat nature
Yes, players such as Trevor Bauer have accused their teams of "character assassination" in the past, so don't be in any doubt as to how hectic these arbitration hearings can become. What's of the essence, before we announce the Red Sox's key players for 2020, is that settling on a high-paying contract – in Bett's case a record-breaking one – before the arbitration hearing is likely to cancel out the need for a nasty "fight to the death" thereafter.
On the money
Aside from Betts, who seems to be having his "Babe Ruth" moment this season, the Red Sox also announced their one-year deals with the following four players, the terms of which sources have confirmed as follows: center fielder Jackie Bradley Jr, on a salary of $11-million; and relievers Brandon Workman, Matt Barnes and Health Hembree on salaries of $3.5-million, $3.1-million and $1.6125-million respectively. Others – unhappy with the numbers offered them – swapped their proffered salaries for arbitrations, such as outfielder Andrew Benintendi and left-handed starter Eduardo Rodriguez.
Beating records
Interestingly, nine of the 10 biggest one-year contracts for arbitration-eligible players were signed over the past 24 months. While a full list can be accessed here, Mookie Betts' $20-million (2019) prior to Friday, 10 January has climbed to $27-million (2020) to date – in a one-year salary deal that has beat the previous deal of arbitration king Nolan Arenado, who landed a $26-million deal with the Red Sox 12 months back.
Bett(s)ing game
Although 27-year-old Betts' prolific career remains under the spotlight, after hitting .295 with 29 home runs and 80 RBIs last season, and leading the AL with 135 runs scored, other players to watch include Bradley, Workman, Barnes and Hembree – as noted above in the salaries offered and accepted.
Bradley, 29, who will be a free agent after the current season – just like Betts – showcases amazing outfield plays at times, but can also be problematic with his bat. However, he led the league in putouts and is helpful for his ability to play at center field when needed.
In brief, right-hander Workman, 31, took 16 saves, 104 strikeouts and a 1.88 ERA in 73 games for the Red Sox last season; Barnes, 29, had four saves while posting a 3.78 ERA and 110 strikeouts in 64 ⅓ innings last season; while Hembree, 30, had a 3.86 ERA with 46 strikeouts in 39 ⅔ innings in 2019.
Right-handed acquisition from the Miami Marlins, Austin Brice, 27, in exchange for minor league shortstop Angeudis Santos, is also likely to catch your eye on the field. This relief pitcher had a 3.43 ERA in 36 games last season.