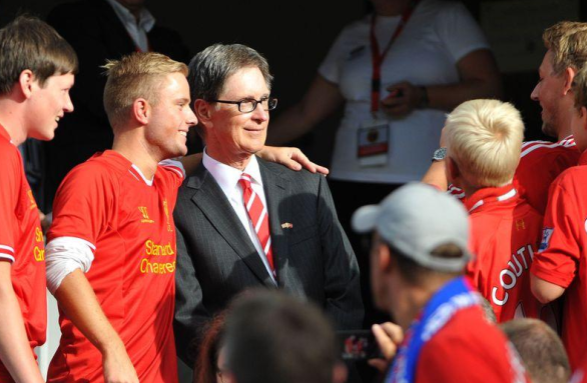 It's the right of every red-blooded sports fan to harbor a certain dislike for the owners of their team. Maybe you could argue that Robert Kraft is well-liked as a Brookline native delivering unparalleled success for the Patriots, but being friends with former President Donald Trump might, you know, split opinion. Jeremy Jacobs, of course, is about as popular as a bunch of hemorrhoids with Bruins fans.
But what to say about John Henry, Tom Werner and Sam Kennedy of the Fenway Sports Group? You can't loathe owners that reversed the curse, delivered four World Series wins, and, well, you know the rest. But the relationship between Sox fans and FSG is cool at best. Some speculate it's because they are 'outsiders', but it's hard to accept that. Big Papi was an outsider, and he told Boston, "this is our *bleeping* city!" – there was nobody better suited to the job.
Success, of course, helps. You'd shudder to think what the relationship with FSG would be if Dave Roberts had been caught stealing that base in 2004, and the team was now waiting over a century for a World Series. The Sox are successful. Even in this season, when the team is supposed to be on a down year, the latest baseball betting (The Sox are 5th favorites for the World Series) says this is an organization that wins come what may. That helps temper any relationship with the owners. There is respect for FSG, and there should be.
FSG saved Liverpool FC
But a world away – or, at least, an Atlantic Ocean away – FSG has another baby to take care of – Liverpool FC. Now, if you think that American sports fans have tempestuous relationships with owners, it's nothing compared to what goes on with English soccer clubs. Manchester United fans recently rioted in protest at the Glazer Family (also owners of the Tampa Bay Buccaneers), managing to enter the stadium and postpone a match (with Liverpool, coincidentally).
And yet, FSG and Liverpool fans' relationship has always been something of an outlier. First of all, FSG is credited with saving the club from financial ruin when it purchased it in 2010. The group seemed like a breath of fresh air compared to previous owners, George Gillett and Tom Hicks – yes, Liverpool fans hated those guys. Secondly, FSG was competent and innovative. Liverpool became a force, eventually reversing their own mini-curse of not having won the Premier League.
By 2019, after having won the Champions League and storming towards a Premier League title, FSG was heralded as having rejuvenated the club and its image. New ideas – a cutting edge data science team, for one – meant that the Liverpool way was the one to follow. FSG – rightly – got the credit for instilling modern thinking into the club and its operations. Fans were hardly singing John Henry's name in the stands at Anfield. But, make no mistake, FSG was popular.
FSG failed to understand a city
But things turned a little sour in April last year. When the Premier League and the rest of global sports went into shutdown, FSG tried to put Liverpool's non-playing staff onto a government furlough scheme. The backlash was huge and it was a PR disaster. If David Ortiz knew what Boston needed – symbolically – in a time of crisis, FSG showed no understanding of what the city of Liverpool needed when under strain. The city is (proudly) clannish and takes care of its own. If you don't buy into that, then you are truly an outsider. FSG reversed its decision, but this was the first sense of mistrust. Strike one.
A year later, FSG was part of the attempt to create the European Super League. Most sports fans know the story as it was headline news in America, too. In a nutshell, Liverpool and 11 other elite European clubs tried to create a breakaway competition to replace the Champions League. Imagine the Sox, Cubs, Yankees, Dodgers, and a handful of other powerful baseball teams tried to create a new competition outside of the control of MLB so they wouldn't have to play the Marlins every week (sorry, Marlins fans) – that's what the European Super League represented for soccer.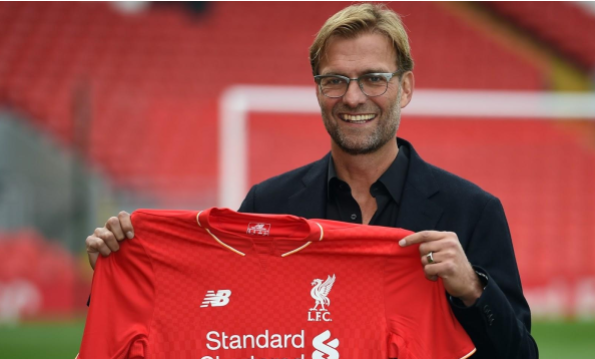 To say fans were furious was an understatement. The riot at Manchester United's game was part of the protest. Newspapers from the Daily Mail to the Guardian were in agreement (as rare as Fox News and CNN finding common ground) – this was treachery. The fury was such that the proposals lasted just three days. FSG and other owners issued grovelling apologies. Strike two.
FSG is skating on thin ice
We won't bore you with all the minutiae of the European Super League, but it suffices to say that FSG once again failed to understand the city of Liverpool, or soccer fans in general. Fans also disliked that FSG tried to put manager Jurgen Klopp (adored by fans) in front of the media to explain the move. It had nothing to do with Klopp – this was a corporate deal.
Right now, Liverpool fans have gone from venerating FSG to just about tolerating them. Part of what worked for Henry et al. in the past was claiming to understand the heritage of Liverpool and English soccer. It was as if they said, "we may be outsiders, but, you know, we get it". They didn't get it, it seems. Mistrust is in the air – and the European Super League is not yet dead. So, we wonder whether FSG will face strike three and finally lose the fans who bucked the trend in soccer by having a good relationship with the club's owners.