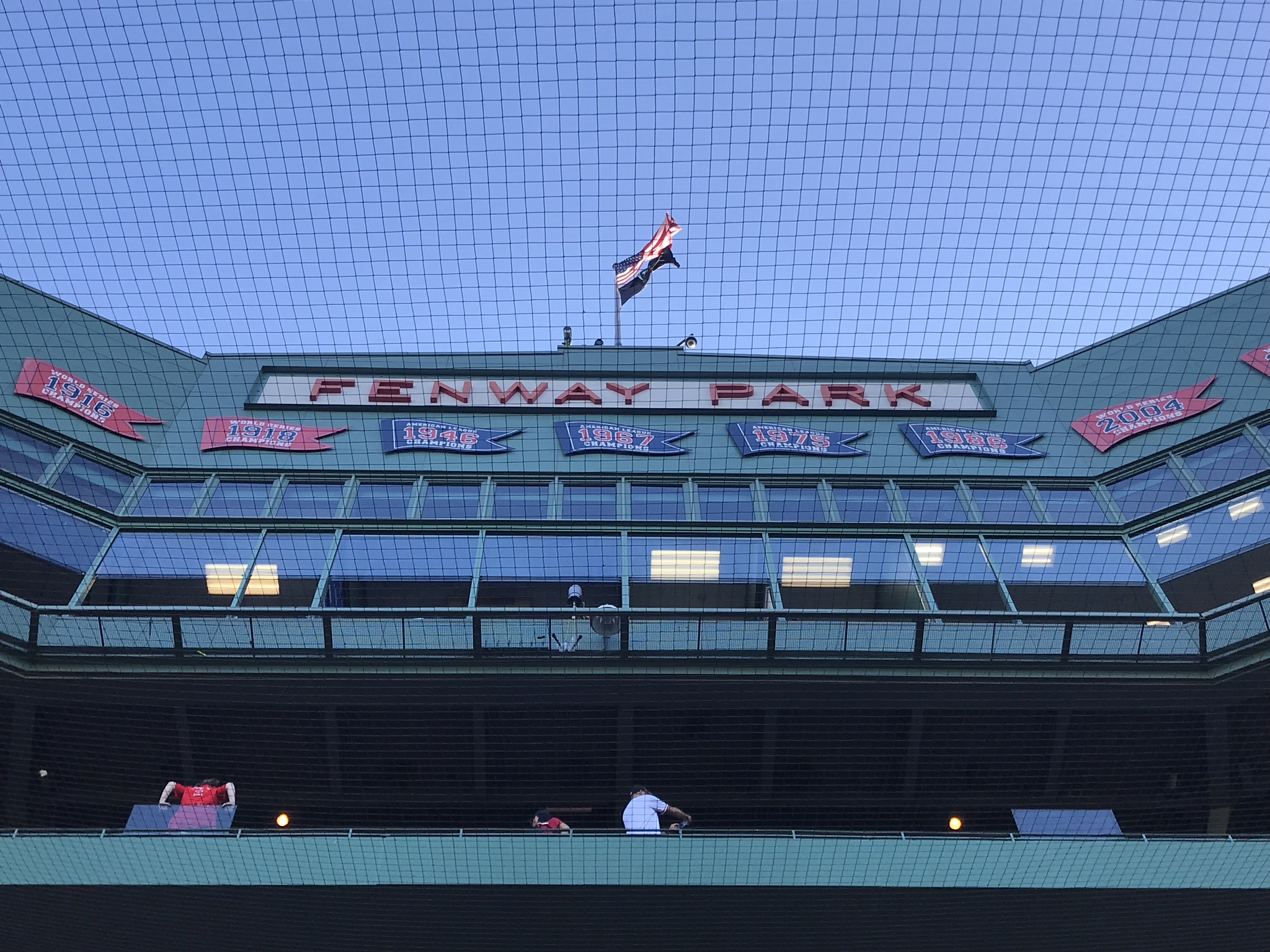 Let's be honest: the 2020 season was one of the more forgettable for the Boston Red Sox. They lost their star player in Mookie Betts, lost their ace pitcher Chris Sale to Tommy John surgery and lost their number two starter, Edwin Rodriguez, to COVID. They finished with the pandemic-shortened season in the basement of the AL East, with the third-worst record in the American League.
But, to their credit, the Red Sox have gone and made some pretty nice changes for the 2021 season. For one thing, they re-hired fan- and player-favorite Alex Cora as their manager. For another, they're set to get Sale and E-Rod back in the new year. Also, Xander Bogaerts and Rafael Devers are poised to have the greatest seasons of their careers.
With Spring Training a few months away, this is the time of year when baseball fans start making their predictions for the new season. And while enthusiasm for next year's Sox may rise as we get closer to spring, the sins of 2020 still weigh heavy. It shouldn't be surprising to see that when next season's World Series odds went live earlier this month, immediate returns for the Red Sox didn't look great. In fact, their odds were averaging at about +4900, far outside the elite top tier of the American League.
How can the Red Sox beat the odds and win another ring?
Keep the momentum going
Boston will go into 2021 without Betts, their best all-around player. But they will have Alex Verdugo who showed flashes of brilliance this year and looks to have a breakout season. On the other hand, they've committed to $68m over four years for Nathan Eovaldi. In terms of payroll spend, they are set to exceed their record $227.4m from last year with a total payroll of more than $238m. However, many of the other teams chasing that World Series crown have added a bunch of new players and have shaken up their rosters, so the Red Sox will want to kick off 2021 with a good start to avoid any sense of staleness.
More from Devers and Benintendi
Let's be clear – even without Betts, the Red Sox line-up is about the strongest in MLB. They led the way for runs scored over the last few seasons and we can expect them to be setting the pace again this year. Baseball never stands still though, so to maintain their advantage, Boston will need to find improvements from somewhere.
One player who needs to step up is Andrew Benintendi. He had an excellent first half of the 2018 season, but fell away in the second half. If he can put together a consistent performance throughout the campaign, then Boston will become even more effective on offense.
Boston can also expect more from the defense. Rafael Devers has plenty of talent and should be persevered with, but his third-base play has not been up to standard so far, and he needs to improve, not least because a switch to first base may eventually be on the cards for the 24-year-old.
Better hitting from the catcher
Boston's regular catchers last season were poor at the plate. It didn't stop the Red Sox from setting records, but it is one area in which other teams could gain an advantage. Christian Vázquez will be the go-to guy in 2020, but he'll need to offer more at the plate.
Keep the starting rotation healthy
There isn't a lot wrong with Boston's starting rotation, but there are still question marks. What can they expect out of Chris Sale right out of surgery? And the likes of Eovaldi and Rodríguez will have to come up huge. Beyond that, the roster depth isn't that impressive, so keeping their starting rotation healthy will be a huge part of a successful World Series push in 2021.
Strengthen the bullpen
The glaring weakness in Boston is the bullpen. There are few standout, reliable relievers to call on in crucial late-game situations, and there isn't a lot out there in terms of potential trades or in the Red Sox farm system. Matt Barnes could potentially be a solution, and if he were to up his game in 2021, then that would be a huge bonus for Boston, but failing that, Chaim Bloom and Alex Cora will have to figure out a way to strengthen the bullpen before the season gets underway.
Conclusion
The Red Sox will have to claw their way back to the top of the AL East, and the Yankees are going all-out to keep them down. There will also be tough competition from the formidable Rays, who are the reigning AL champs. If Boston is to reach the World Series in 2021, they will need the starting rotation to stay healthy and for one or two fringe players to step up and make their contribution. However, overall, they are in good shape and look a solid wager to make it to the World Series again next fall.