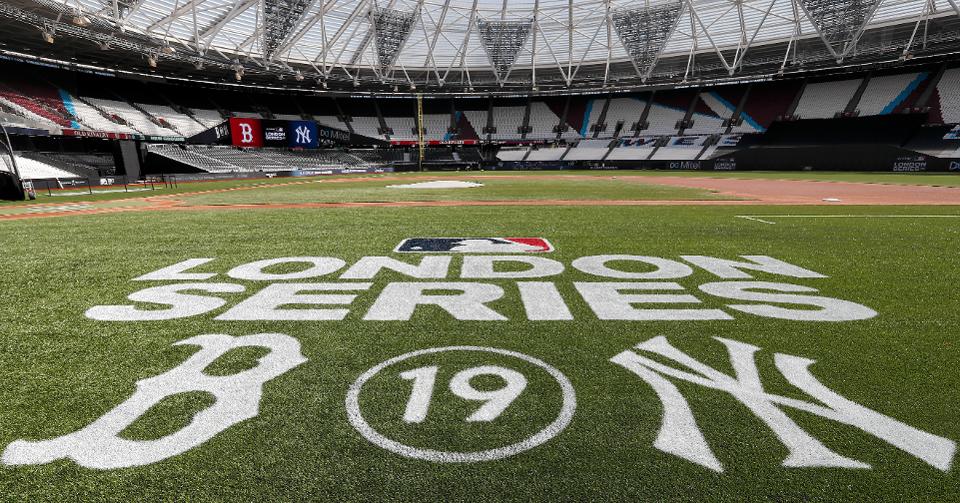 Thousands of miles away, across the Atlantic ocean, the British people still drunk from the success of the London Series, are burning their cricket bats and deflating their soccer balls in favor of our beloved sport.
A recent survey shows that interest in MLB is on the rise in the UK. The largest concentration of baseball fans is in London, the nation's capital.
The good news doesn't end there. The survey shows that the Red Sox are the most popular team in the UK, and by some distance! They are almost twice as popular as the team that came in second place, the Blue Jays. The New York Mets and the Chicago Cubs came in third and fourth place respectively.
There is more; the Yankees came out as by the far the least popular team. It might have taken them a while, but it seems the Brits have finally come to their senses.
Earlier in the year, The Brits had an opportunity to experience the rivalry first hand as the Red Sox took on the Yankees at the London Stadium. The stadium is part of the 2012 Olympic legacy and is the home of soccer team West Ham. The result didn't go our way, but the series was a sell-out, with an attendance of 59,659, the most at an MLB game since September 28, 2003. In 2020 it looks like Cardinals will take on the Cubs in London.
Antiquated sports such as soccer, rugby and cricket remain the most popular in the UK, but football, baseball and basketball have started to gain more traction in recent years.
There are several reasons for this. The MLB and the NFL have invested heavily in trying to reach a more global audience. The internet has also made it more possible to watch games. Then, finally, there is the Brits love for gambling. The online betting industry is huge in the UK and baseball with all its peculiarities offers betting aficionados something different. This is why the best online US sportsbooks have also invested so heavily in their selection of baseball bets.
Well, whatever the reasons for falling in love with our sport, we can only thank them for seeing sense and choosing the Red Sox. If you're wondering how we can repay them, then I guess we all have to back Liverpool FC, who are also owned by The Fenway Group. Go Reds!