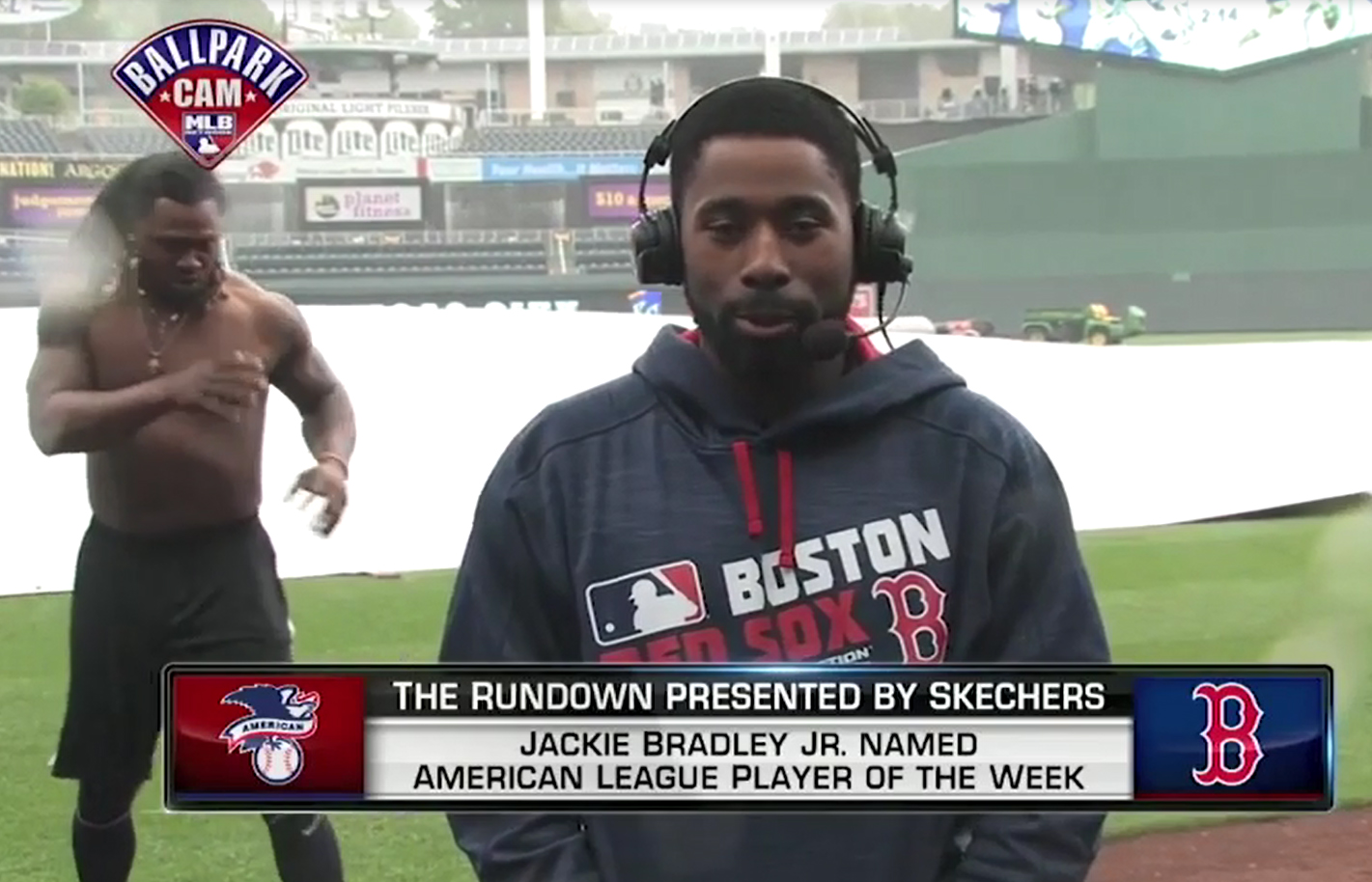 The Red Sox' annual Winter Weekend which was to be held at the MGM Springfield in January has been canceled. It is just the first of what will be many reminders of Major League Baseball's lockout if the sides don't come to terms sooner than later.
"Due to the ongoing work stoppage, the Red Sox will not be holding Winter Weekend in 2022," the Red Sox wrote on their website. "While we are confident there is a path to an agreement, the uncertainty makes it challenging to put on the type of event we envision for our fans. We look forward to bringing this winter staple back in future years and providing you with the memorable experience you have come to expect.
"We thank you for your understanding and hope to see you at future Red Sox events and at Fenway Park in 2022," the team said.
Last year's event was also canceled due to COVID-19 health concerns and this year's Boston's Baseball Writer's dinner, usually held a week before the Winter Weekend, was also nixed citing, among other things, the lack of player availability.
And while the billionaires and millionaires refuse to negotiate, we have to wonder if spring training, only a few months away, will even happen. More to the point, how likely is the season to start on time, if it starts at all?
Hope Springs Eternal in Offseason
Some believe the Red Sox overachieved last season in crafting a 92-70 record without their ace, Chris Sale, throughout much of the season and ousting the dreaded Yankees out of the postseason in their one-game playoff. But in a baseball hotbed like Boston, anything but a World Series title is just not good enough.
The truth be told, last year's edition was not made of championship timber but they were a scrappy bunch that got the most out of what they had. Manager Alex Cora did a fine job in his return to the bench and resurrected a franchise that was 24-36 in the truncated 2020 season.
But that was then and this is now. Assuming the owners and players agree to a new CBA, then we can think about what the future holds. And whenever we look towards the future in the preseason, it is always interesting to see what the oddsmakers are dealing, to get an idea of what the wise guys think.
As of this December writing, the Boston Red Sox are +1800 to win the World Series which ties them with the Milwaukee Brewers as the 11th choice of 30 teams. But there are professional handicappers who provide free MLB picks picking the Boston Red Sox to do some very big things this season. If we consider that Chris Sale will be available for an entire season coupled with the signings of three veteran pitchers in Rich Hill, James Paxton, and Michael Wacha, the pitching looks better and deeper already.
And while it was unfortunate that Eduardo Rodriguez took the money and ran to the Motor City to ply his trade with the Tigers, we should also note that the 28-year-old southpaw had the highest ERA of his career last season. He got a handsome reward for an unspectacular (4.74 ERA, 1.39 WHIP) season in which Detroit handed him a five-year, $77 million deal. We should also note that Rodriguez had a tough time staying healthy and although the Red Sox would have liked him to stay, they can't be devasted by his departure.
As we say goodbye to E-Rod we can say hello to an old friend, Jackie Bradley Jr. who was acquired in a trade, along with two minor league prospects, from the Milwaukee Brewers for Hunter Renfroe. As Red Sox fans know, JBJ is a sensational outfielder and was a Gold Glove Award recipient during Boston's 2018 World Series championship season. He took a two-year, $24 million deal with the Brewers once he became a free agent but his first year in Milwaukee was the worst of his career as he hit just .163 with six home runs over 134 games.
Red Sox chief baseball officer Chaim Bloom commented on the trade, "This was one that a few days ago I would not have thought would have been on our radar. As things developed over the course of the last few days, something that we felt made sense.
"Obviously, everybody here knows Jackie very well. True center fielders are hard to find and we feel we now have two of the best at that position. What he brings to our roster is a very hard thing to find. Obviously moving Hunter leaves a hole but we felt having two premium defensive center fielders is a huge boost to our roster and we're also excited about the minor league players that we got. So, we felt this was something that made sense for us right now and also has a chance to pay dividends down the road."