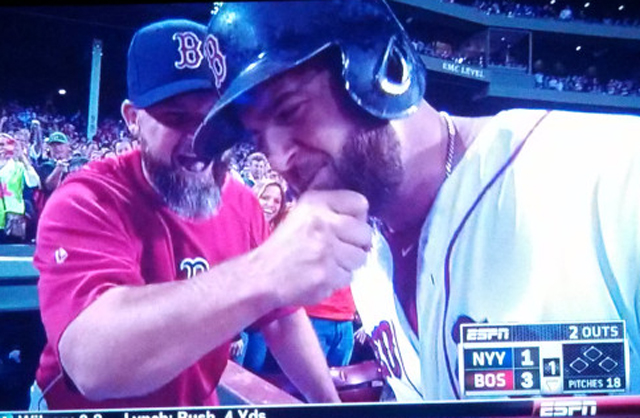 Ninety two wins. Reigning AL East champs eliminated from division race. Nine and a half game lead over the Rays. Magic number down to four.
Oh, and Mike Napoli went yard again. And Clay Buchholz improved to 11-0.
I don't want to call it an embarrassment of riches but it's an embarrassment of riches. Really, the only thing bumming me out is that today's an off-day. I want to see the train keep rolling.
Anyway, one of the highlights of last night's ESPN telecast was the camera catching David Ross giving a good, solid pull on Napoli's beard after he went yard: a moment which has been captured in shitty video for your viewing pleasure. And let me just go on record as saying that whenever I hear "David Ross gets a handful of Napoli," I hope it refers to beards.